Canzine Vancouver: Festival of Zines and Underground Culture 2017 was on  Sunday, November 5, 2017, 1-7pm at SFU Woodward's. Check out the Canzine Vancouver 2017 Vendor List  and the programming below!
• C A N Z I N E • E V E N T S •
1 pm – CANZINE OPENS TO THE PUBLIC!
Hundreds of zines, books, comic, and small press vendors! Trade, buy, sell, browse, chill, enjoy!
3pm – 4pm • PANEL
FEMINISM, WITCHCRAFT, AND THE OCCULT IN THE INDIE ARTS
Across a variety of media, zinesters and other indie creators have been increasingly claiming and returning to themes of witchcraft, the occult, and the supernatural in their work. These practices and motifs are sometimes used to stake political claims and creating new critiques around feminism, gender, identity, race, and knowledge-making.
In this panel discussion, witches, occultists and wildcrafters will discuss the role of their practice in their work and in underground art communities today.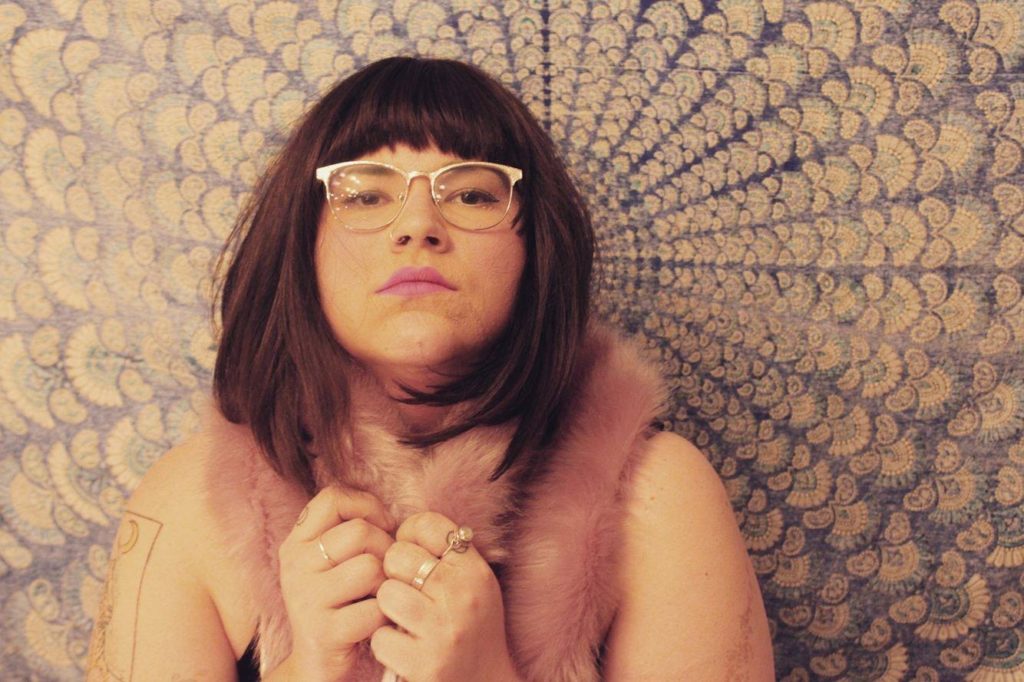 Adriana Lademann is a visual and performance artist from Vancouver, Coast Salish Territory, and is also a practising witch. She is one of the founding member of Radical Spirits — a collective of intersectional feminist witches who are also artists, makers, healers, curators, and activists. Radical Spirits is dedicated to creating spaces for witches, artists, and artisans to celebrate their art, to share their creations, and to explore their ideas within a supportive and collaborative magical community. Adriana has a Bachelors of Fine Arts from Simon Fraser University, a Diploma in Motion Picture Production from Capilano University and is currently working on a Diploma in Expressive Arts Therapy at Langara College.
Miki Aurora is a multidisciplinary artist and filmmaker based in Vancouver, B.C. Her oeuvre is an investigation on the occult, psychological tropes, and contemporary female archetypes. Her practice has been deeply informed by her experience living as a street occultist with loose-knit group of homeless esotericists, in 2011. Her debut feature-length film — the ritualistic Death, Resurrection, Ascension — will premiere in the Spring of 2018.
Caitlin ffrench is a wildcrafter, writer, textile artist, and witch. She works with plants to create pigments and dyes to colour cloth and for use in botanical drawing inks. Caitlin published her 3rd and 4th books this Autumn (Sabbat/Wheel).
5pm – 6pm • PIZZA PUNKS ZINE PARTY •

Cole Pauls will be in the house to throw the most killer zine fair pizza party ever imagined! Creator of the legendary Pizza Punks strip as well as the incredible Dakwäkãda Warriors, a comic incorporating Southern Tutchone language revival, will be in the house doing an artist talk and leading in the making of a massive collaborative pizza zine!
Cole Pauls is a Tahltan First Nation comic artist, illustrator and printmaker hailing from Haines Junction, Yukon Territory with a BFA in Illustration from Emily Carr University. Currently located in Vancouver BC, he focuses on his two comic series Pizza Punks, a self contained comic strip about punks eating pizza and Dakwäkãda Warriors, a language revival series about two Southern Tutchone earth protectors- Saving the earth from evil pioneers and cyborg sasquatches.
Links: