Canzine Toronto will feature a number of workshops this year! They are all free and all are welcome. More coming soon!!
Event #1: Tarot Card Creation with Liz Worth
Tarot cards have fascinated us for centuries. From divination to self-exploration, tarot holds many modern uses and continues to capture the imagination of artists, occultists, and everyday people who are searching for deeper meaning. Join tarot reader Liz Worth as she walks you through the power of tarot and shows you how to make your own tarot card for meditation and personal reflection. By creating your own card, you will be able to make one that speaks to you! 
Spots are first come, first serve, and materials will be provided. 
Liz Worth is a tarot reader and author based in Hamilton, Ontario. Her latest book is a vampire novel called The Mouth is a Coven, published by Manta Press. 
Reach Liz at lizworth.com or follow her on Instagram at @lizworthtarot.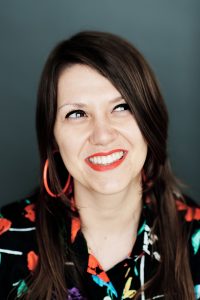 Event #2: Horny for Charity with Eunice Lai
This interactive workshop will teach participants tips and tricks on how to run a charity collaborative zine. From gathering participants, running a discord server, managing the contributors, setting deadlines, choosing and researching the chosen charity and other relevant information. Anyone can make a charity zine!
Spots are first come, first serve! 
Eunice Lai is an illustrator that lives in the Greater Toronto Area. She has worked with Collective Arts Brewing, OCAD Student Union, POMEmag, local wrestlers, and often joins zines she finds fun. Eunice also releases self-published zines as well as organizes collaborative charity zines. Her latest one is "Horny for Charity."
See more of Eunice's work at eunicelai.format.com or follow her on Instagram at @doyoulikeketchup