Folio asks artists and curators to gather works made with unexpected materials and adapt them for the printed page. In this issue, JOY GOUGH, one of the five organizers at Community Fridges TOronto (or cf___to on Instagram), tells us how neighbourhoods can rally to support each other's basic needs and how art can divert attention to dire local issues.
To me it seemed big, I was excited to connect and be a part of the community during a time of isolation and stay at home orders. I believe many felt the same. You can have great conversations around the fridge, learn about your neighbours.
It was also difficult to meet people that were scared, food was scarce for many. Not everyone was able to order groceries or stand in line. I met community members that had never had to go to a foodbank, and they were having a hard time with it. Some expressed shame and embarrassment. I've looked to artists that I like and feel the community supporting the fridges would like it too. There are posts, ridge and pantry art where we work with the host or, in the case of the Trinity Bellwoods Farmers Market, the market manager.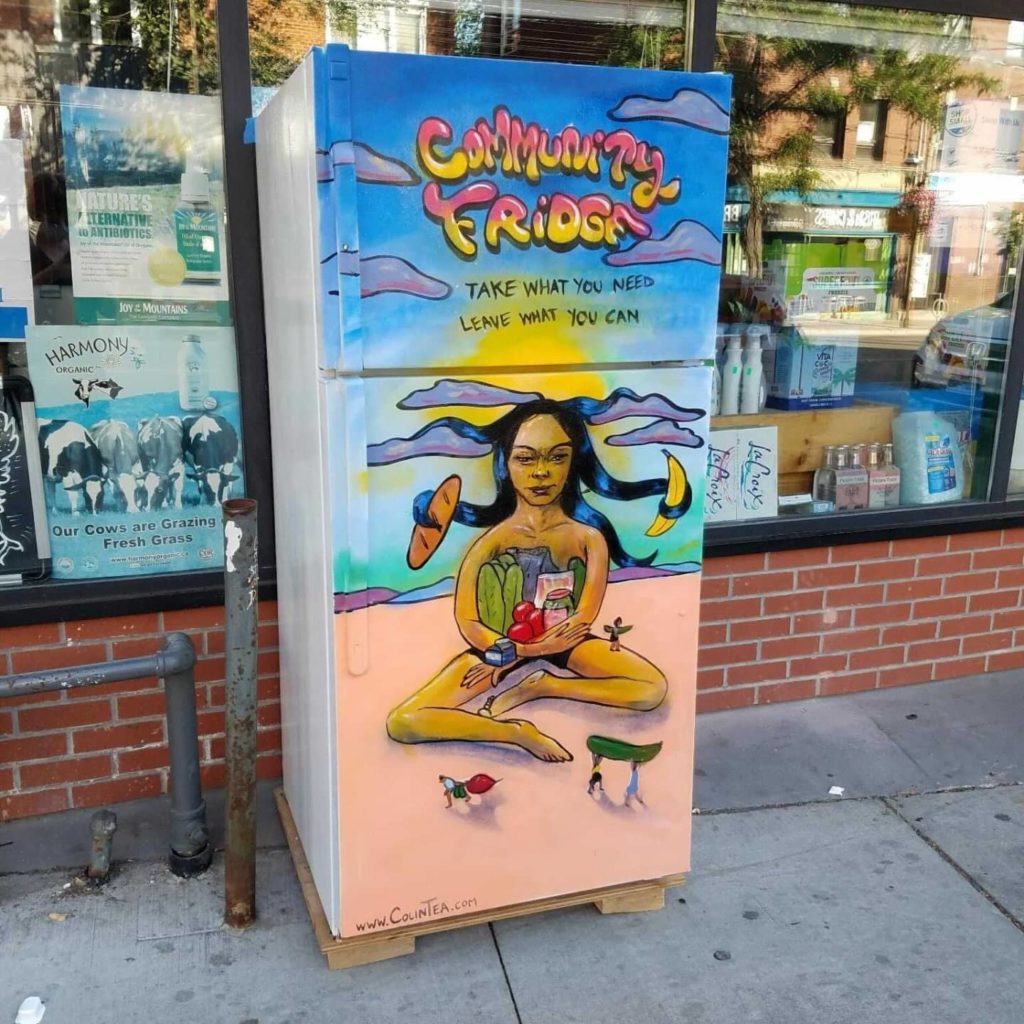 I think the art can be friendly and welcoming as well as adding to the visibility, they become landmarks letting people know the fridge is there. The art can engage the community, the Roncesvalles location has panels painted by high school art students and the inside was done by volunteers.