We're in that horrible muddy March hangover moment of the year, and the assumption is that you've been spending all winter indoors writing, drawing, cutting and pasting — ya know, making zines and being brilliant.
But what are you gonna do with all those zines?! Well, we've got you covered — all of these Spring and Summer Zine Fairs around North America are still accepting registrations for tables. Get in there!
Kazoo! Print Expo (Guelph, April 8th, 2017)
Every year, Guelph lights up for music and art with Kazoo! Fest, and one of its most popular projects is the Kazoo! Print Expo, a zine, book and print fair running 11am-4pm. Ontario zinesters, go to this! You can find more info and register here!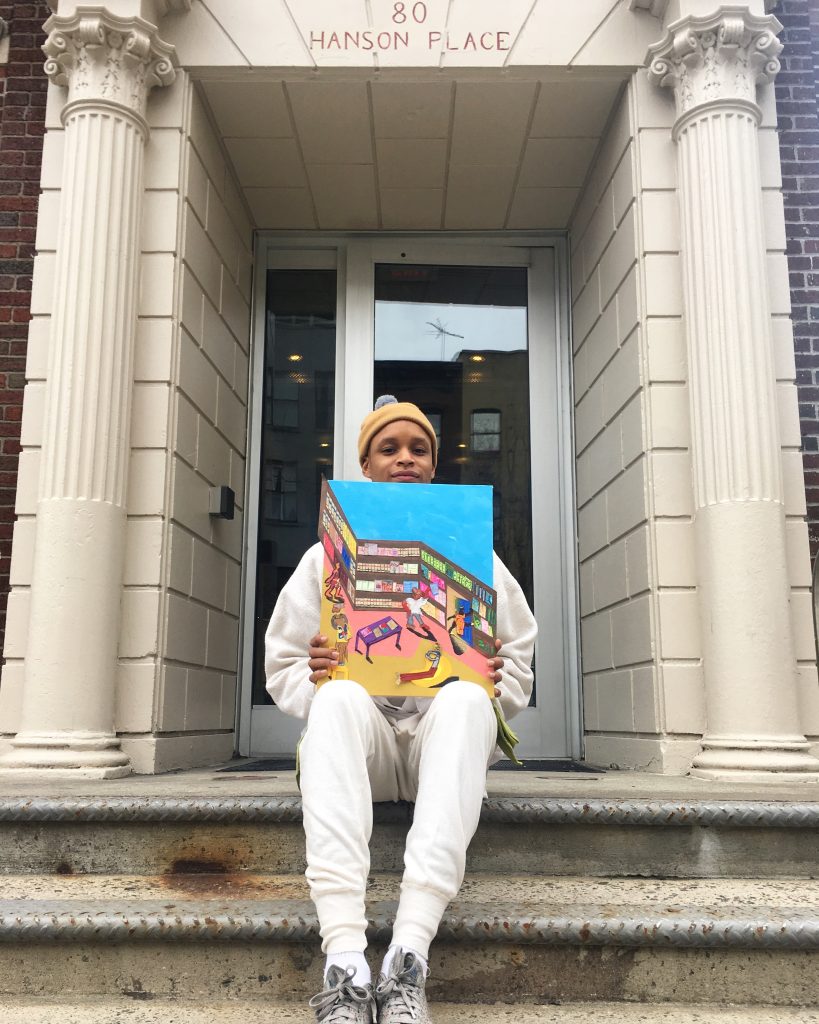 Kahlon x Brown Paper Zine Fair (Baltimore, April  28-29 2017)
As we mentioned in our epic interview with Brown Paper Zine Fair organizer Devin N Morris, the next all-POC zine fair he's throwing will be in Baltimore this April 28-29. The event will be a partnership with underground arts initiative Kahlon. You can contact Devin and get involved in the zine fair at [email protected]
Scranton Zine Fest (Scranton, June 2-3 2017)
Even though it's the gray, unexciting backdrop of The Office, small Pennsylvania cities like Allentown and Scranton actually have a pretty considerable and low-key awesome punk scene. And with punks, come zines! This year's Scranton zine fair spans two days and two venues. Not far from New York, Philly, or even Toronto. Register here! 
Gluestick 2017 (Indianapolis/Irvington, July 8th 2017)
Indiana, like so many midwestern and southern states in the US, has it's fair share of DIYers, many of whom converge yearly for Gluestick in Irvington (just outside of Indianapolis). Only an 8 hour drive from Toronto and close to kind of every midwestern city, what's the worst that could happen? Deadline for applications is April 30, so get it together! More info on their site! 

Kentucky Fried Zine Fest (Lexington, September 2017)
Speaking of that weird zone between the midwest and the south, Kentucky has its own zine fair in Lexington as well! Although the date isn't set yet, the venue will be the Lyric Theatre. You can check out the zine that was made at the last festival here. Register at their website here!
Twin Cities Zine Fest (Minneapolis, September 30th, 2017)
The 13th annual Twin Cities Zine Fest will be held Saturday September 30th at the Minnesota Center for Book Arts!! This zine fair has gone through various iterations and organizers, some of whom have even come up to Winnipeg for Canzine Central! We love these guys! Registration in May, so keep your eyes out!