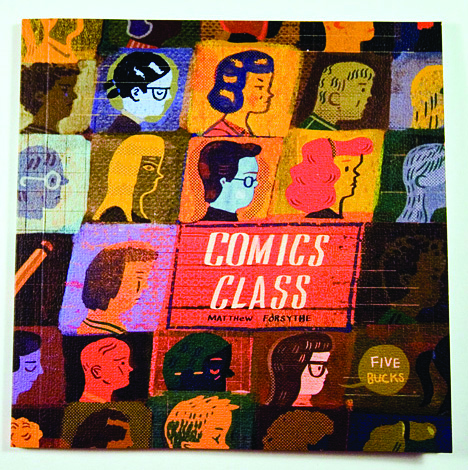 Hardly a weekend  goes by in Toronto without some amazing comics event (I should know: I run and work at two comic stores that puts on loads of 'em). A couple of weeks ago one such event happened when Montreal cartoonist and illustrator Matt Forsythe came to town for the  launch of his two newest books, Jinchalo (Drawn & Quarterly) and Comics Class (Koyama Press).
As a prelude to the evening's festivities, Matt dropped by Little Island Comics in Mirvish Village one afternoon to run an art activity for kids, in support of  his new children's book, My Name Is Elizabeth! (Kidscan Press). I seized the opportunity to ask Matt a few questions about his work.
AWB: Jinchalo is set in the same world as your earlier book, Ojingogo. What brought you back to this setting and this character? Are the two books tackling the same themes, or do they each have their own emphasis?
MF: When I finished Ojingogo, I was still working a full-time job; so I didn't have time to write. So whenever I could steal some time I would draw some strips or pages from the Ojingogo universe. Before I knew it I had 60 pages and decided to follow through and finish the book. There are similarities but the first book is probably more fantastical and the second one is more rooted in Korean folk tales and Korean culture.
AWB: Each of your three books this year (Elizabeth, Jinchalo, Comics Class) seem like very different aesthetic projects and they're also published by three very different publishers. How do you match publisher to project? And how is that important to your creative practice?
MF: In each of these cases, the decision to make a book was made by the publisher and I think that's normal and healthy. I think it's my job to make the best things I can make and maybe that will resonate with a publisher and an audience.
AWB: You've said that part of the impetus for creating Comics Class was to recapture some of the fun or spontaneity of making quick comics. Meanwhile the world of Jinchalo is something you have gone back to and kept working through over several years. Are these opposite poles for you? Are there ways in which the projects are similar?
MF: Yeah, for me Ojingogo has always been fun and spontaneous but it's also a wordless and panel-less comic. I drew it traditionally (i.e. thumbs, roughs, pencils, inks) which is a very laborious process. But Comics Class was an opportunity to do something really quickly directly on the computer (just a wacom tablet and photoshop) use a few different tools but with the same approach. Most Comics Class strips were done in less than an hour and that was really freeing and I got to practice some of these concepts I was supposedly teaching.
AWB: Comics Class is a somewhat autobiographical account of you teaching comics to a bunch of suburban middle-schoolers. Was this experience as awkward in real life as it's reported to have been in your comics?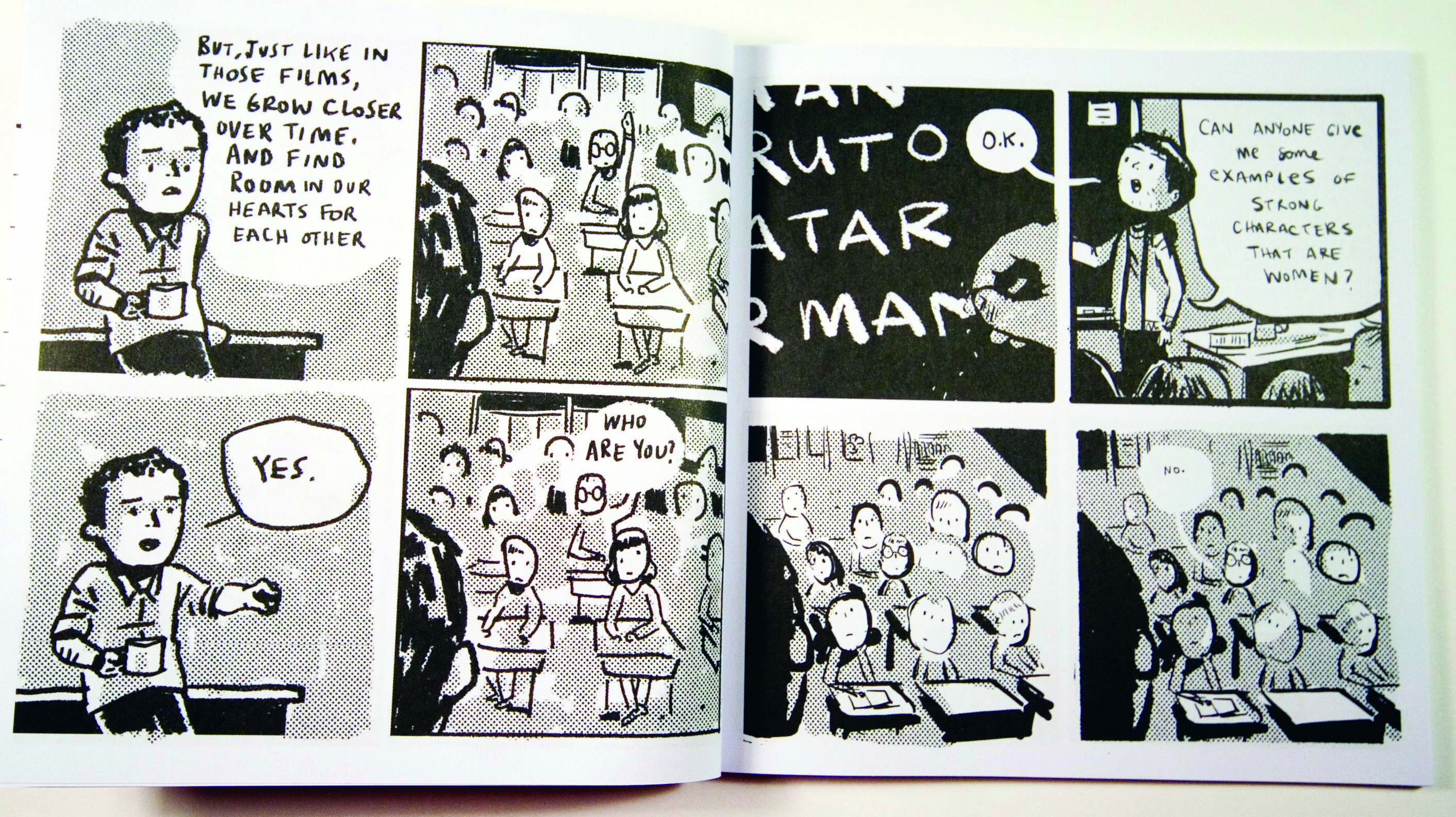 MF: No. It was actually a ton of fun and very inspiring. A few of the strips are based on real things but most of them are more based on the potential for awkwardness of the situations. I'm sure people who've read the comic think I'm a horrible person now.
AWB: What are you working on next? Can we expect another installment along the lines of Ojingogo and Jinchalo?
MF: No. Those characters are done with me for now. I'm working on a couple picture books for Simon & Schuster and then I'd like to do that comic that I was supposed to be working on before Jinchalo apprehended me.
Grab another chance to see Matthew Forsythe at the Toronto Comic Arts Festival on May 5th and 6th at the Toronto Reference Library. You can check out his work year-round at comingupforair.net .