Art holes is a column where artists diagram their work spaces. This issue, we look at Ginette Lapalme's small cluttered Chinatown home/studio shared by two cats. Click the image for a larger version!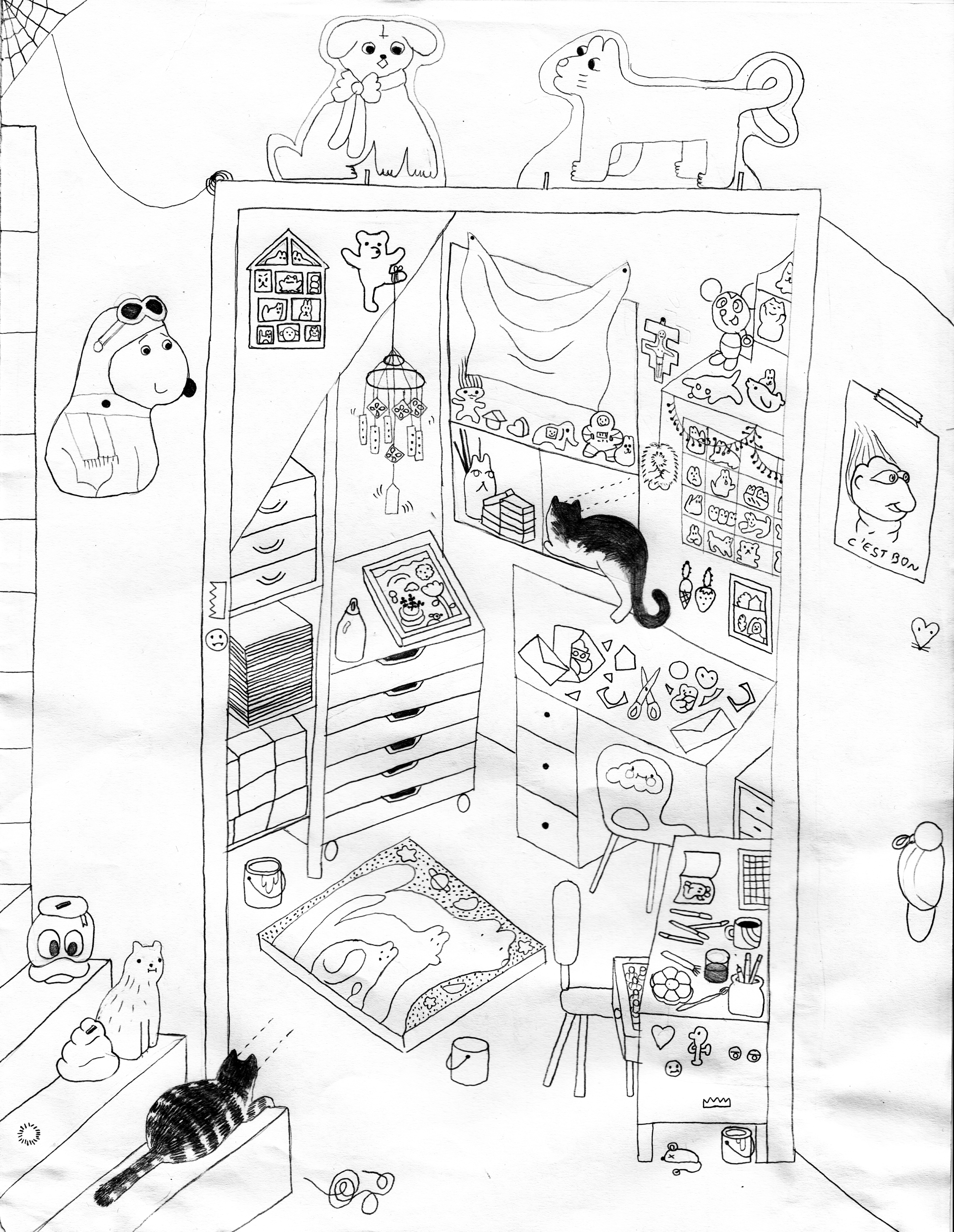 Ginette Lapalme is a Toronto-based illustrator and artist. Lapalme is a graduate of the storied OCADU Illustration program, and is one third of Woweezonk, a Toronto-based illustrator/comic collective and contemporary comic book anthology and curated exhibit at TCAF. Her work has been exhibited in galleries across Toronto, she's tabled at book fairs here and abroad and her client list includes the Walrus magazine, NYT, CBC, Flare Magazine and VICE.
Ginette will be tabling at Canzine Toronto on October 22 at the AGO, and also will be live onstage as a part of The Smell of Our Own during the big BP live show!