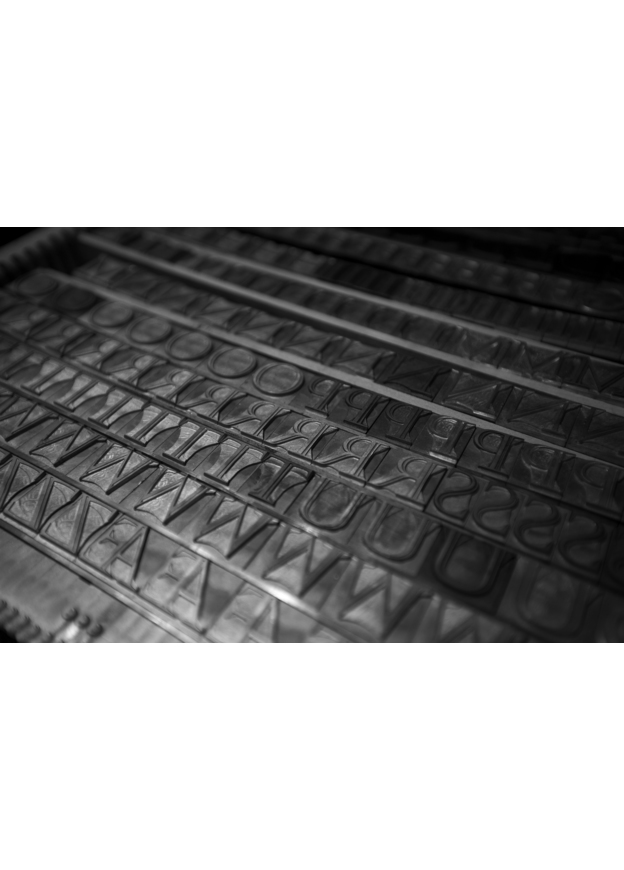 All photos by Brian Howell
In the world of DIY/small-press book arts, letterpress books are perhaps the most fastidious and labour-intensive of the lot. Traditional letterpress techniques (sometimes dating back hundreds of years!) involve workers locking moveable type (the press) into ink and then pressing paper against it to transfer words and images. It's time-consuming, expensive and to some, it might seem completely impractical. And yet there's people out there like Mission, B.C.-based workers Jan and Crispin Elsted who have been making letterpress books together as Barbarian Press for over 35 years. When filmmaker Sarah Race heard about the pair, she had to know more. "They are rockstars in the book arts community…I was initially inspired to make a film about them because their story was so unusual," she says.
The resulting 16-minute short documentary, Barbarian Press (screening this week as part of Hot Docs) provides a beautiful and cozily intimate view of the couple, their everyday life and their precise and almost reverent way of bookmaking. Over a six-month period, Race integrated herself into the Elsteds' lives, interviewing friends and family, sleeping on their couch and quietly observing the ways the Elsteds pursued their craft. "I continued to make this documentary not only because the books themselves are unbelievably beautiful, but both Jan and Crispin have these amazing insights into art, beauty and authenticity," Race says. "They are lovely lovely people and in order to make the doc as I did I had to be part of their world and was incredibly thankful for it."
Barbarian Press screens this week as part of the Hot Docs International Film Festival in Toronto on Wed May 4, Thurs May 5 and Sunday May 8 with the feature-length doc The Seer. Showtimes and locations can be found here. 
Alison Lang is the Editor of Broken Pencil.