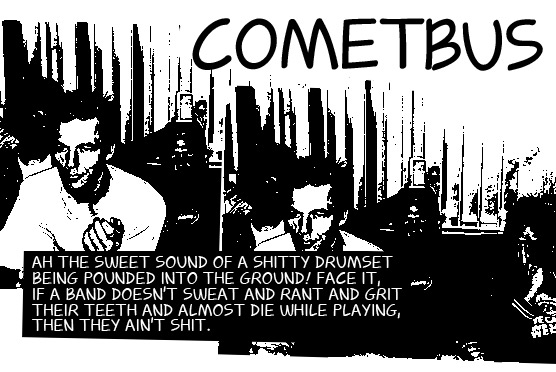 Add a little old-school indie flair to all your creative projects with this new font taken the seminal punk rock zine Cometbus.
Broken Pencil is always impressed  by the power of zines as a teaching tool in the classroom. Chicago teacher and zinester Carrie C. talks about this very subject on the Twenty-Four Hour culture/music/lit blog.
The Atlanta Zine Library has a new nifty website you should check out.
Last, but certainly not least Broken Pencil posted an interview this week by Verbicide Magazine's co-publisher, Jackson Ellis who interviewed the founder and curator of the Las Vegas Zine Library Jeff Grindley who talks about zines are making an impact in LA.