What a feast for the eyes! We're serving up our vendors list for Virtual Canzine 2021! Sample them all online Oct. 22-25 at Canzine.ca. They'll be in sizzling sections like Sweet Weirdoughs, Distro Bistro and Spicy Cui-Zine 🔥
Now, grab your plate and dig in!
A special thank you to this year's Canzine illustrator, Meegan Lim, who is also a vendor.
Sweet Weirdoughs
"Litda" Sonida Tuy Zines & Comics
AFTERNOON
Anisa Rawhani
Anita Fowl
Anita Ho
April Malig
Aviatrix Press
BCH Comix
Beanie Sprout
berryraindropp
Beth Wagner
C. A. P. Ward Comics and Illustration
Canvas Swap Zine / WildElement Studios
Carnemia
Cartoon Distortion
CGhirardo
Chamomile Press
Spicy Cui-Zine
Char
chungsi
Cinic Studio
Contemporary Tart
Conundrum Press
Cosmic Coupe
Cygnus Post
Dirty Laundry Collective
Displaced Snail
Dummy Comics
echo Illustration and Prints
Emily Fay Fin
Erin MacKeen
Eryn Raimondo
Eva Dominelli
Fly Projects

Ravioli Revolution
Friends & Food
Gay 4 Pay Press
Gerard Dalbon
Ginny F Books
Glacier Bay Books
Good Luck Press
Group of 7 Comics
Gytha Press
Haley Boros
Hame
hope x hunger by leaf jerlefia
Hungry Zine
Izalixe Straightheart
jefferydraws
Jennifer Lee Copping
Jess Hrycyk
Jess Makes Zines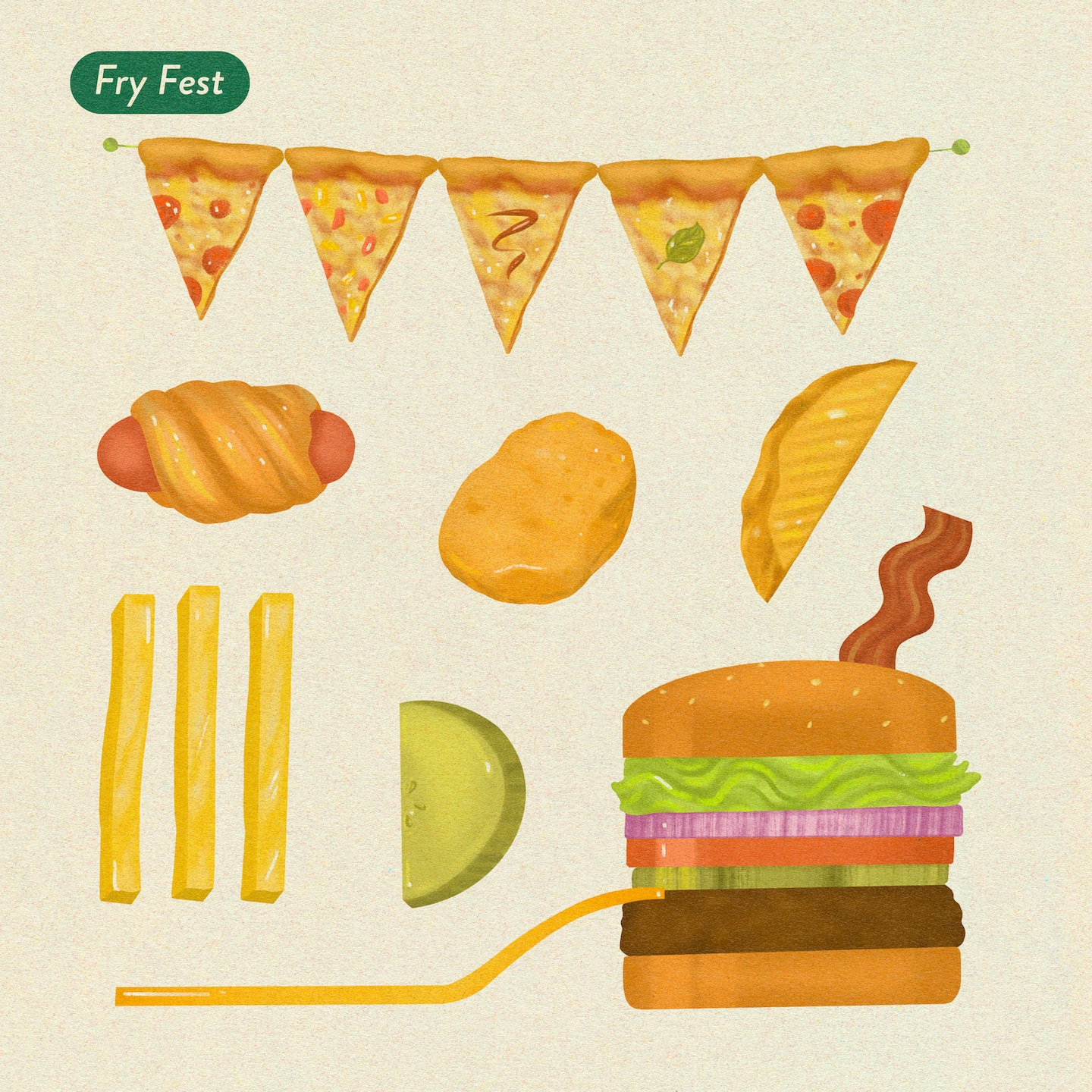 Fry Fest
Jessica Bebenek
Jillian Fleck
Joey Toadstool
John Minkoff
Joni Taylor
Leaniro
Lee 'Jacobs' Colagiacomo
lemonbabypress
Madeleine Leonne
Magnus vdM
Maiji/Mary Huang
Mariel Ashlinn Kelly
Marta Chudolinska
Mary Thaler
Maryam Patel
Meegan Lim
Distro Bistro
Meleena Bee
Mia Pear
Might O Chondria
Miles Davitt
Milk & Honey Comic Anthology
Miquela Davis
Mixed Rice Zines
Moon Toboggan
Nancy.Z.Art
Natalie Very B.
Neartown
Nicole Arnold
Noelle Anne. N
Old Growth Press
Oshi – Broke.Down.Artist
P. Ben Huang Photography
Pow Pow Press
Crafty Croutons
Rachel Bard
Rachel Hyman
Rachel Lau
Rawan Hassan
Reflective Zines
Reid Urchison
Rin
Rita Fei Illustration
River Kero
Rotem Anna Diamant
Sage Pantony
Sammy Makes Things
SARA
Sarah Hudson
Saul Freedman-Lawson
Scarlet Wings Kaili
Scrap Paper Entertainment

Bento Books
Servally Stellan
Shannon Wong
Shel Kahn
Shelby
slugtrain
Sofia Reyes
Sonali Menezes
Stephanie Kenzie
That Glitter Chick
Theo's Prints
Tori Holder
Varethane
Vibrant Afternoon
Vincy Lim
Wai-Yan
Wake Darrah Cook
YiNa Wang
zeekayart