Have a zine you think should be on this list? Email [email protected].
The world may have tried to shut them up, but still, survivors rise, penning their stories of rape, violence, and abuse in an ultimate act of resistance. Here are some of their zines and other helpful resources.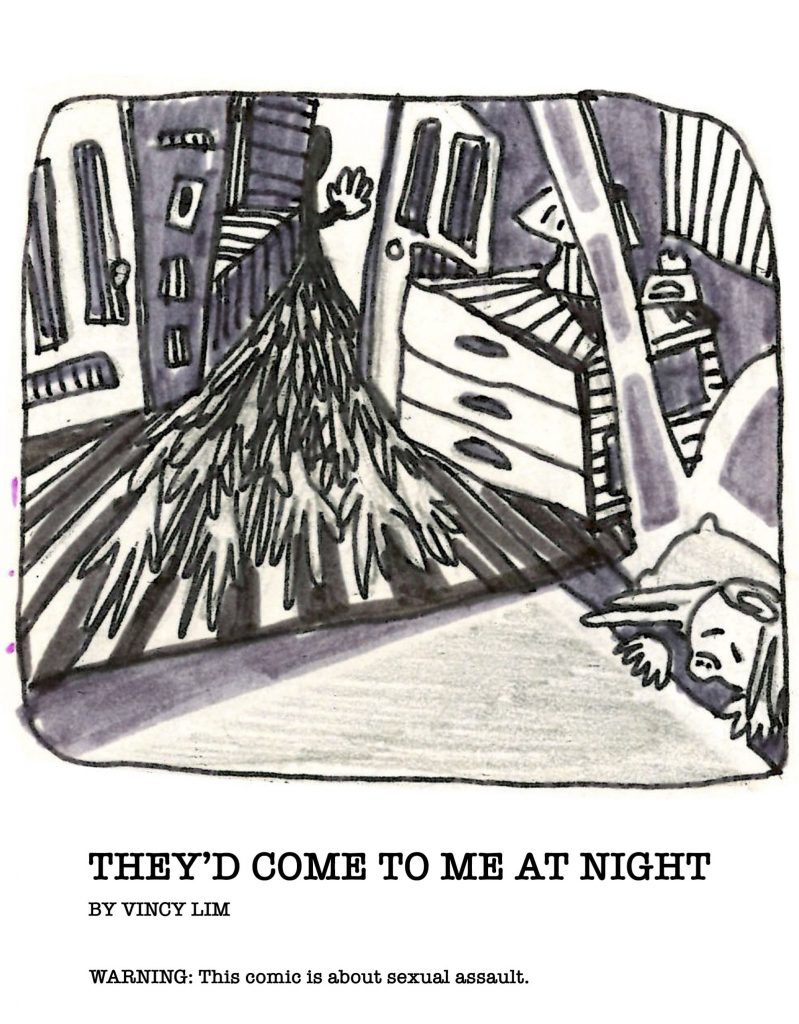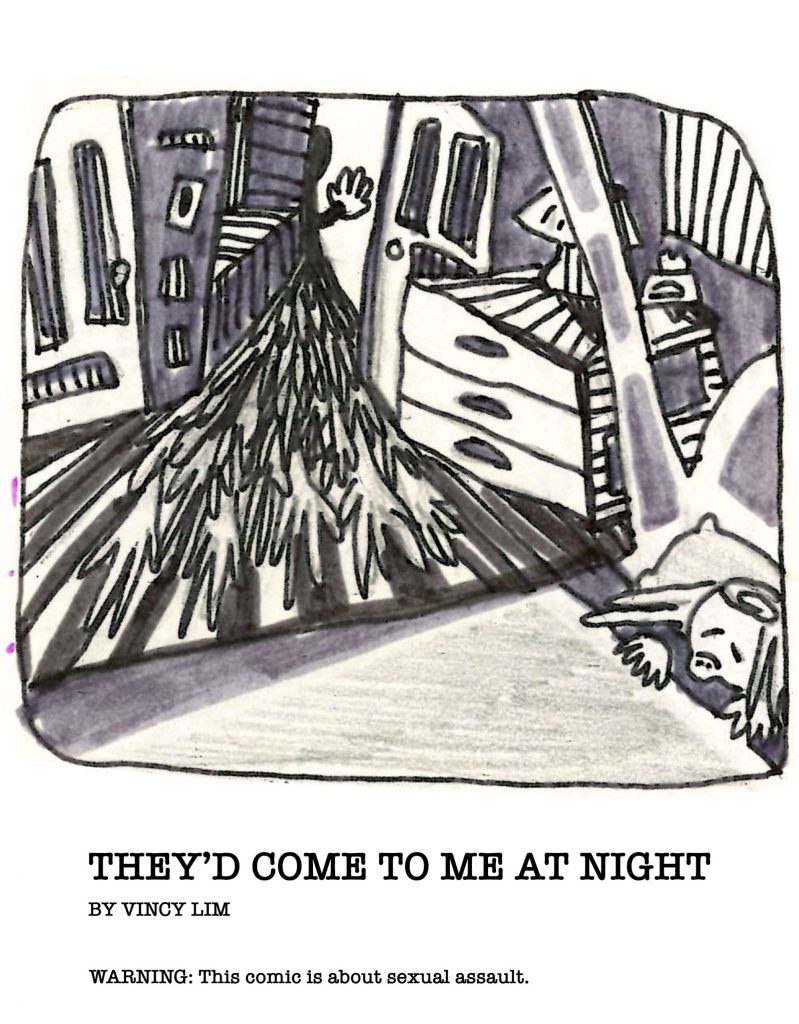 They'd Come to Me at Night
Stories from an abused kid
By Vincy Lim
"Abusers always tell you to hush up … so instead I wanted to speak up and make my voice heard. I wanted to become untouchable by sharing stories." This is Lim at the BP Zine Awards in October 2017, where their zine was nominated.
In their zine, Lim fights for control over their story, their body and their right to heal. Navigating their experiences of sexual assault, abuse, and attempted murder, Lim drags raw pain — kicking and screaming — into the limelight in this incredible comic perzine.
Read excerpts here.
Learning Good Consent
Edited by Cindy Crabb
This should be required reading in every classroom, home, and workplace. Edited by Cindy Crabb — a sexual assault survivor and author of long-running zine Doris — Learning Good Consent is a well-researched compilation that is beautifully informative.
Read it here.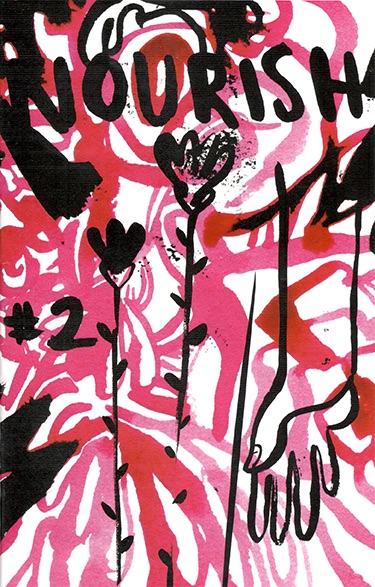 Nourish #2
By Sabrina Scott
As one BP reviewer put it, "this is the most personal perzine I've ever encountered." Scott, a queer witch, delves into their experience with rape, self-harm, mental illness, and gender identity, with exceptional writing and a challenging, inky aesthetic evoking the complexities of pain and healing.
Read BP's review here.
See No, Speak No, Hear No:
Articles and questions about sexual assault
Edited by Cindy Crabb
Also edited by zine legend Cindy Crabb, this zine compiles more voices from survivors, perpetrators, and survivors and allies who have confronted perpetrators. In one long essay, Greg explains how he is beginning a process of learning and accountability after realizing, years after the fact, the kind of violence he had enacted on women. There are no easy answers to how community accountability and safety are achieved, but this book is a starting point for how to put radical honesty into work, no matter how uncomfortable.
Not On My Watch:
A Bystanders' Handbook
For the Prevention of Sexual Violence

By Isabella Rotman
Induct yourself in the Consent Calvary with Rotman's vibrant bystanders' training handbook.
This zine should be distributed on every college campus.
What I love about Rotman's comic book is just how readable and encouraging it is. Detailed information about consent, intervention, prevention, and assistance is clearly communicated with excellent illustrations. In the end, it empowers readers and tells them "being a responsible bystander is all about intervening safely and bravely for a friend, roommate or even a stranger."
Buy it here.
Download the free ebook here.
Read it for free here.
Have a zine you think should be on this list? Email [email protected].