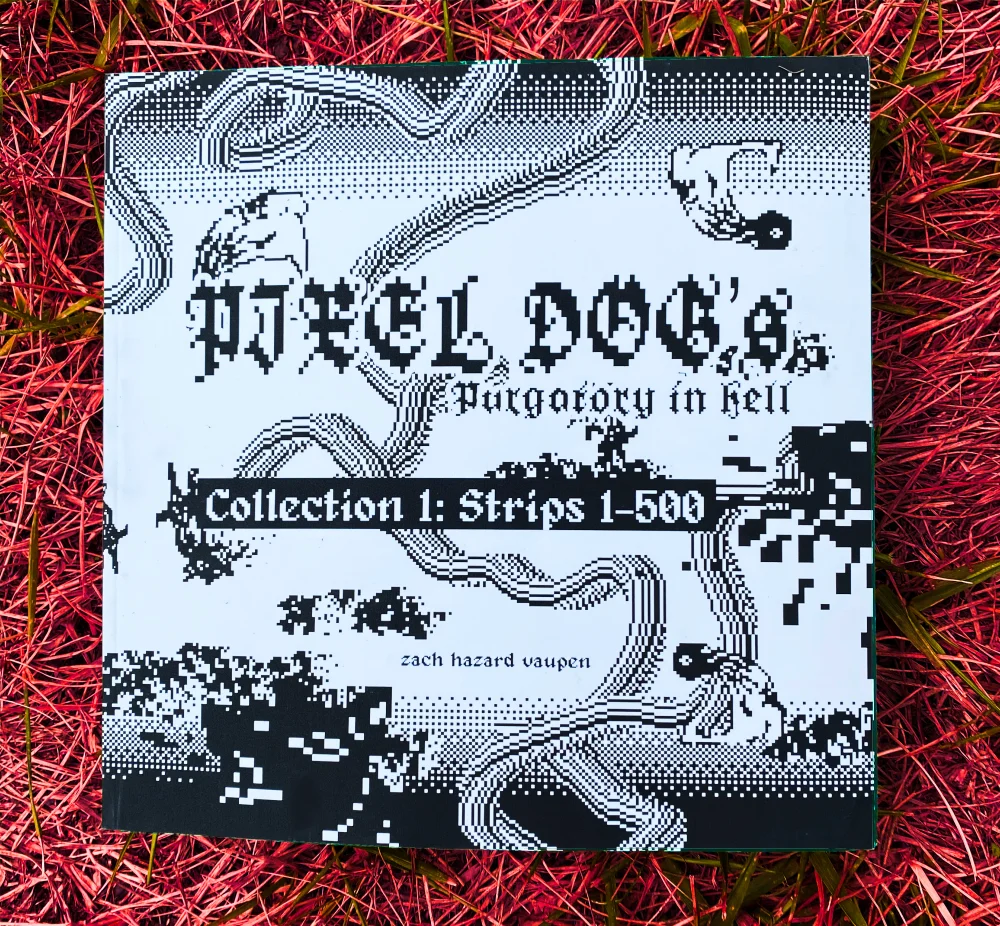 Pixel Dog's Purgatory in Hell
Comic, Zach Hazard Vaupen, 732 pgs, emo-sludge.com, $60
Vaupen's massive comic strip collection laughs in the face of saddle-stitching and would work well as an eye-catching conversation starter. It's also a strangely engrossing read filled to the brim with quick-hitting, episodic strips that will allow readers to dip in and out of the book for months on end.
The cover almost looks like a cozy pixel sweater, but upon closer inspection discerning viewers will notice an array of somewhat distressing imagery that serves as the foundation of Pixel Dog's imposing circumstances. The low fidelity is a useful stylistic choice that simultaneously gives the comic a strong sense of identity, while obfuscating what would be grotesque details at high resolution.
The main character, Pixel Dog, alternately talks to his pal Kevin and directly to the reader, discussing a wide range of topics from capitalism to lo-fi music in a playful and often dark critique. Political and pop-culture references are peppered throughout and taken to task with snarky satire that will most likely resonate with the left-leaning and jaded across generations. A unique take on social critique combined with absurdist humour make Pixel Dog a must-read for disenfranchised comic enthusiasts.