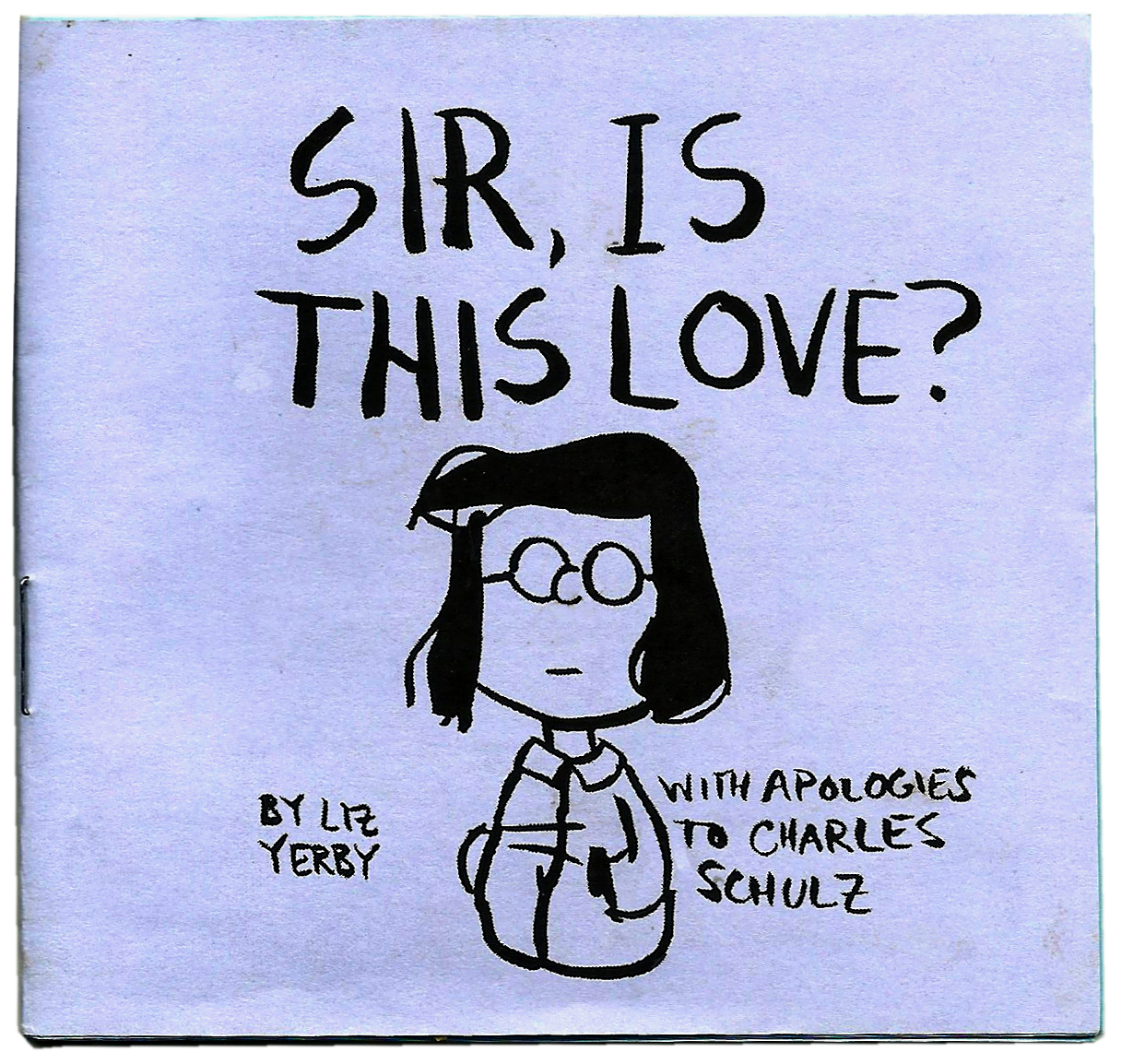 Sir, Is This Love?
Comic zine, Liz Yerby, 16 pgs, lizyerby.com, etsy.com/shop/lizyerby, $4
For many, Peppermint Patty and Marcie from Peanuts were the female parallel to Sesame Street's Bert and Ernie — two best friends who are inextricable from one another, an odd but complementary coupling of spontaneity (Ernie and Patty) and stoicism (Bert and Marcie). As a result, a romantic reading of the relationships isn't too hard to make. With Sir, Is This Love? Liz Yerby does just that, depicting, in their own words, "a budding love between Marcie and Peppermint Patty" that, "describes the tenderness and pain of coming to terms with having a crush on your best friend."
Yerby uses both Charles M. Schulz's original comics and redraws strips to patch together a less understated story of Marcie's pining for Patty. Yerby recreates Schulz's work well, accurately and playful adapting the side profiles and motions typical of the legendary cartoonist's style.
Patty loves to skate, and, as is typical of her, she carries Marcie along on her ambitions. At some point, they spot a sewing machine, and Patty ends up requesting that Marcie make her an outfit. Patty remains her typical, oblivious self while Marcie lays awake at night ruminating on things. "It's like this friendship hurts a little now. It's like am I capable of love, is it fair to try?" It's a touching and well-represented sentiment, and Yerby's writing and rendering of these characters really captures the bittersweet tone that Peanuts so often had: heartwarming, but with an innate, resigned sadness. You want to yell at Patty to open her eyes to what's in front of her, to show that she feels the same way as Marcie. Other reimaginings or fanfiction would be wise to look to this sweet little zine for inspiration.