"Broken Pencil is the entertaining, indispensable guide to zines." – the Toronto Star
About Broken Pencil: the magazine of zine culture and the independent arts

Welcome to Broken Pencil! Since 1995, we have been a mega-zine dedicated exclusively to exploring independent creative action. Published four times a year, each issue of Broken Pencil features reviews of hundreds of zines and small press books, plus comics, excerpts from the best of the underground press, interviews, original fiction and commentary on all aspects of the indie arts. From the hilarious to the perverse, Broken Pencil challenges conformity and demands attention.

Get a free sample issue
Are you new to Broken Pencil magazine? Want to see what we're all about without spending a cent? Sign up here to get a free online subscription access plus a free sample issue!
Looking for a particular issue?
Take a look at the Broken Pencil Store to check out recent issues and back issues, as well as lots of zines, swag, and other goodies.
Contacting Broken Pencil
For general editorial inquiries that are not submissions → email [email protected].
Anything related to subscriptions → email [email protected].
Anything related to advertising or any other business stuff → email [email protected].
Anything related to mailing and orders → email [email protected].
Our mailing address is:
CANADA:
Broken Pencil, PO Box #203, Station P, Toronto, ON, M5S 2S7 Canada.
USA:
Broken Pencil c/o Gutter Pop Comics
1421 Hertel Ave
Buffalo, NY 14216
United States
Submitting Your Work to Broken Pencil

ZINE Submissions:To submit your zine or chapbook for review, please fill out the form

here.
(Note, we are now accepting PDF uploads of zines and chapbooks for review purposes.)
FICTION Submissions:
We publish short fiction in every issue. All fiction submissions must go through our Submittable page. Broken Pencil does not publish poetry.
To submit your short fiction, please fill out the form

here

.
ARTICLES and REVIEWS Submissions:
Want to pitch an article idea, submit your zines & books for review, or just introduce yourself to the editors? Check out our submissions page to find out how.

Editor – Jonathan Valelly
Jonathan Valelly is a writer, zinester and organizer based in Toronto. He first came to BP in 2014, and became Editor in 2017. Jonathan's has written for publications, but, frankly, he's much better in person than on the page. Catch him fretting, schmoozing and programming at zine and self-publishing festivals in fun places: a clocktower in the Lakes District, a huge park in Bogotá, a soon-to-close squat in Amsterdam, and public library basements across the Canadian prairies. Some current projects include Fagdemic, Gay 4 Pay Press, and various community zine collabs. Follow @dutchlanvin on Instagram.
Assistant Editor – Anisa Rawhani
Anisa Rawhani is the Assistant Editor of Broken Pencil. She works as a journalist and editor in Toronto — and would like nothing more than for you to send her wholesome photos of your pets. Doggos, kittens, piglets, ducklings, cows, bunnies, and all others are welcome. She does not discriminate.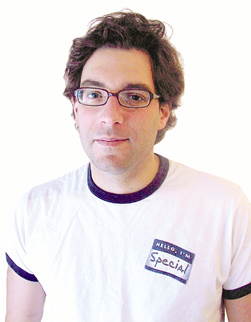 Founder and Publisher – Hal Niedzviecki
Hal Niedzviecki is a writer, speaker, culture commentator and editor whose work challenges preconceptions and confronts readers with the offenses of everyday life. He is the author of over ten books including the novel The Archaeologists (ARP), a collection of short stories Look Down, This is Where it Must Have Happened (City Lights, April 2011) and the nonfiction book Trees on Mars: Our Obsession with the Future (Seven Stories Press).
Associate Publisher – Tara Gordon Flint
Tara Flint is the Associate Publisher, Business and Circulation Manager at Broken Pencil. Tara introduced the spreadsheet to BP in 1999 and brings a broad background in marketing, event planning, finance, and management. Tara is responsible for circulation, accounting, and fundraising.
Fiction Editor – Maria Cichosz
Maria Cichosz is a novelist and scholar whose writing has appeared in Critique, the Los Angeles Review of Books, The Puritan, and on the CBC Literary Awards shortlist, among other places. She holds a Ph.D. in Modern Thought & Literature from Stanford University and teaches writing at the University of Toronto Mississauga. Her first novel, Cam & Beau (Now or Never, 2020), is the emo stoner bromance you didn't know you needed.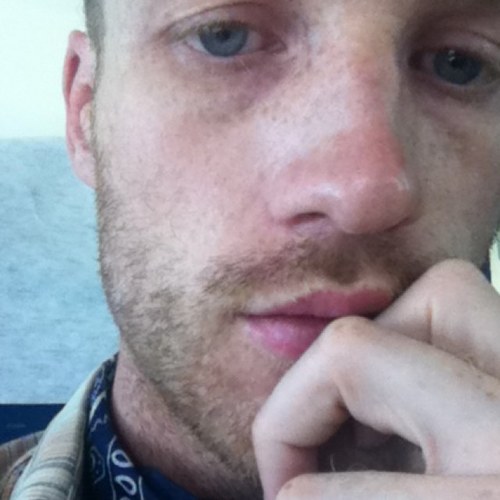 Design - Ian Sillivan Cant
Ian Sullivan Cant is the Design Editor of Broken Pencil. He is an artist, writer, graphic designer and wannabe falconer.
Digital Content Manager - Lisa Lam
Lisa Lam is a visual culture enthusiast currently studying Creative Industries at Ryerson University. An independent graphic designer and web editor, she is also interested in contemporary curatorial practices and politics.