This year, the winner gets:
Their story published in Broken Pencil: the magazine of zine culture and the independent arts.
$400 cash
The Ultimate Literary Makeover: in-depth consultations with an independent press editor, literary agent, author and acclaimed fiction editor. They will give you feedback on your writing, guide you on entering the publishing industry, and tell you what to do next. The experts:
THE EDITOR
Dan Simon
Founder of NYC's Seven Stories Press
Has edited for Kurt Vonnegut, Octavia E. Butler
and Noam Chomsky (to name a few writers).
Read more about him here.



THE WRITER
Victoria Hetherington
Writer of Mooncalves (Now or Never Publishing), out April 2019.

THE FICTION EDITOR
Hal Niedzviecki
Founder of Broken Pencil
Author of 10+ books including novels,
short stories, non-fiction.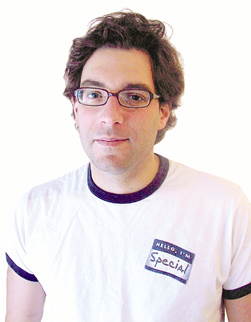 Thank you to our sponsor Now or Never Publishing
for supporting independent writers and the Deathmatch.