Canzine Saskatoon is just around the corner, and we are excited to announce that we'll be holding a panel discussion on the topic of Zines as Tools.
A zine can be so many things — a political tract, a diary comic, a compilation of jokes, or a book of poetry, or even a late night photocopier experiment, just to name a few. How are people using this unique medium to create change, tell new stories, and build communities? What makes self-publishing a particularly powerful medium for artists, writers, and activists seeking to engage with social issues? Where do zine media fit in an increasingly digital world?
Our panel of zine experts and creators includes Jon Vaughn, Manuela Valle-Castro and Jody Cason. Each will speak about their approach to the medium and how they see zines working in the world. This panel is for everybody, whether you're new to zines or highly practiced with paper.
We are pleased to host:
Jon Vaughn is a multidisciplinary artist, curator and editor-in-chief for independent publishing house Ecstasy Editions, and experimental musician and DJ known also as VC Vibes. 
Vaughn was born in Treaty 4, Saskatoon and holds a Bachelor's Degree in Art History from the University of Saskatchewan. Vaughn makes drawings, paintings, and prints that integrate abstract expressionism and surrealistic representation to explore themes of modern mysticism, cultural and family history, empathic reality, the stigma of the outcast and diasporic identity. References to films, comics, music and toy culture create points of access to Vaughn's interior and cultural world. Their artwork has been exhibited and published across Canada in Saskatoon, Regina, Montreal, Toronto, Vancouver, Winnipeg, Edmonton, Calgary, Moncton, North Bay, Sechelt. Vaughn has also exhibited and published extensively around the world in England, France, Italy, Belgium, Spain, Sweden, Netherlands, Norway, Portugal, Latvia, Argentina, Bulgaria, Germany, The Czech Republic, Japan, China and the United States. Vaughn is currently enrolled in the MFA program at the University of Regina. Recent achievements include a solo zine for renowned publisher Nieves Books in Switzerland and exhibiting at Comic Arts Brooklyn hosted by Desert Island Comics in November of 2019. 
Manuela Valle-Castro is a feminist organizer and academic from Chile who relocated to Saskatoon on Treaty 6 Territory in 2015. She holds a PhD in Gender, Race, Sexuality and Social Justice from the University of British Columbia and a Master in Women's and Gender Studies from the same University. In 2004 she co-founded FemFest in Chile, a feminist collective of cultural makers and musicians who create spaces for collaboration and mutual support. For the past ten years Manuela has been teaching intersectional feminist theories, as well as and gender and popular culture. She is an organizer with Girls Rock Saskatoon, the Hands Off Latin America Coalition, a host for the community radio feminist show Laundry List, and the coordinator of the Anti-Racism Network. She plays guitar and sings in the punk band Babyfats.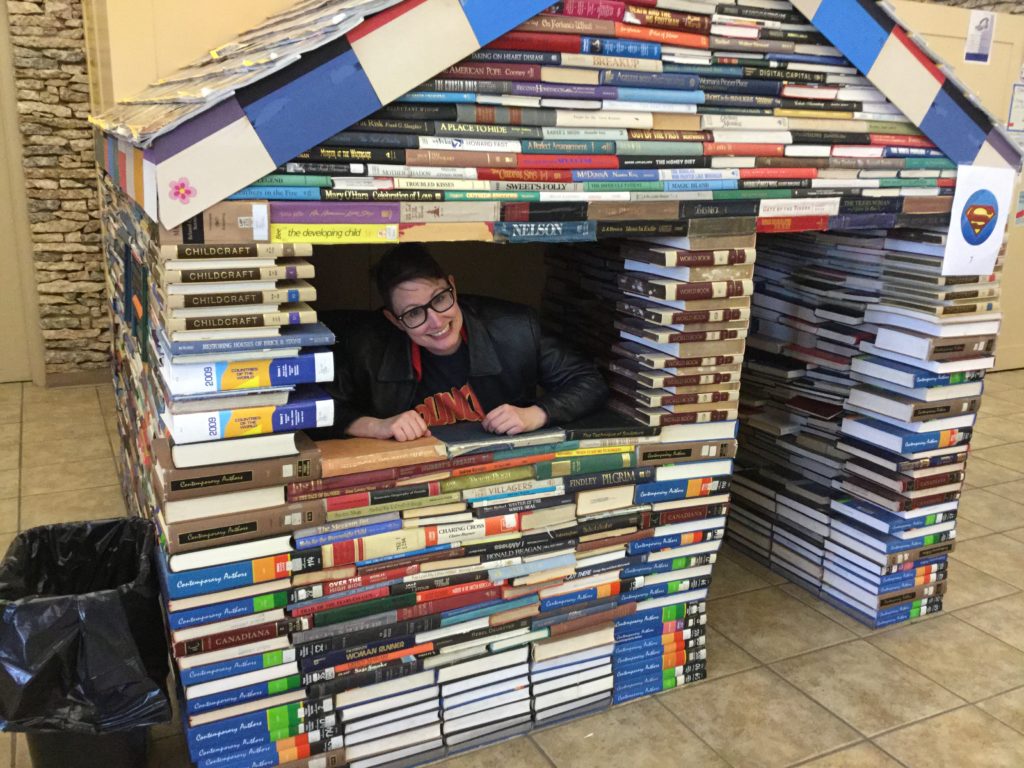 Jody Cason is the founder of Punch Magazine, Punch TV, and Punch Radio. Punch was created eight years ago to provide a platform to showcase the amazing creativity in Saskatchewan. A proud crafter, Jody began making 'zines on the playground and never stopped. She is proud to partner with Canzine for their first event in Saskatoon. You can find more at jodypaloosa.com