Boots Riley has many labels to his name. The man is a poet, a communist, a rapper, an activist, an organizer, a screenwriter, a producer, and a director. His work spans many genres and tones, bouncing between rallying calls, comedic farces and dystopian nightmares. But he's quick to push back against one association in particular: Magical realism.
"I'm kind of tired of the term," Riley says over a Zoom call.
"I think 'absurd' is closer to what I do, just because I'm trying to ramp up the contradiction," Riley adds. "What I want to do is use this exaggeration to point out contradictions and to point out ironies and skip over large swaths of theory and just smack it in your face. That's the usefulness to me."
His new series, I'm a Virgo, is through and through an absurdist tale and a joy to watch. It follows Cootie (Jharrel Jerome), a 13-foot-tall Black teenager, who's been hidden away from the world his whole life by his aunt and uncle in Oakland, where Riley himself grew up.
Cootie can scarcely fit into any room without damaging it, scarves downs meals like crumbs, and uses vehicles to work out. At such a scale, it's impossible to avoid cartoon logic. Cootie joyrides in a convertible, tilting the vehicle way the giant rack of brontosaurus ribs tips over the Flinstone's car during the theme song. One neighbour's home is elevated by teetering stilts that almost disappear into the sky.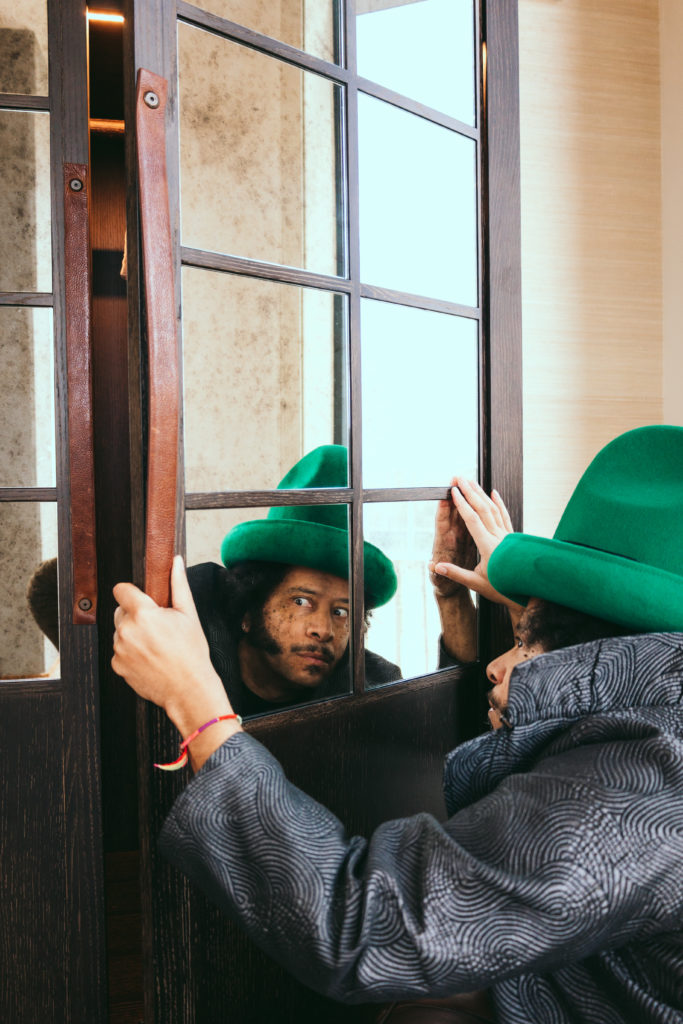 Still, the show uses his size (and the visual imagery around it) to probe at our world (as a giant): what's it like being young and Black in this country, having friends and falling in love, the disappointment of learning the world doesn't resemble commercials or movies or comic books, and realizing that the most important thing about yourself in this world (say, your astrological sign) may not be the most important thing to those interested in using you (for, say, racist ads playing off of your gargantuan stature).
"I came to the idea that we are with him in this place where young Black folks aren't supposed to be a kid anymore, all of a sudden. But you also are not treated like an adult," Riley explains. "You've got this giant Black man and what he thinks about himself is the last thing that people are thinking about. What plays out and shapes his life is what the world thinks of him, what his place is in the economic system that we have, and how he works with or against that."
This may be Riley's first TV show — and first project since the 2018 film Sorry to Bother You — but the rapper has been trying to get people to be critical about the commonplace, capitalist world since adolescence. You could go as far back with his early activism as a 15-year-old in the Progressive Labor Party, helping unionize California farmworkers, or to the start of his music career in the early 1990s with his hip-hop band The Coup and their provocative debut album Kill Your Landlord.
Or his time with The Young Comrades, a group he formed to build campaigns with other radical Black organizers. "I started getting more of an idea of the utility of art," says Riley. "We'd be trying to get people involved in campaigns and people would quote lyrics straight out of [our] songs."
Despite being a long term project, Sorry seemed to mirror the absurdity of its moment and foretold a world to come. In it, a Black telemarketer (LaKeith Stanfield) uses a 'white voice' to rapidly ascend company ranks, finding himself torn between the growing labour movement among peers and a madcap tech mogul who wants to mutate employees into literal workhorses. Its satire of work-life culture and audacity of Silicon Valley have seemingly become truer since the film's release, as the world's culture and economy is held ransom by microdosing morons. You know the ones.
For a long time, for reasons both personal and material, Riley didn't entertain ideas of art being anything other than music. "Screenplays and shows weren't on my radar even though I'd gone to film school. Every now and then somebody would come out with an independent film that they were able to fund for $100,000. That seemed like $2 million to me. It was clearly all about the music."
Additional experiences dissuaded him further, like working with actor Roger Guenveur Smith on a music video for "Me & Jesus The Pimp In A Granada Last Night." Watching Smith method act as Jesus the Pimp, refusing to break character even when "he was about to get his ass beat" in a bar fight, unnerved the artist.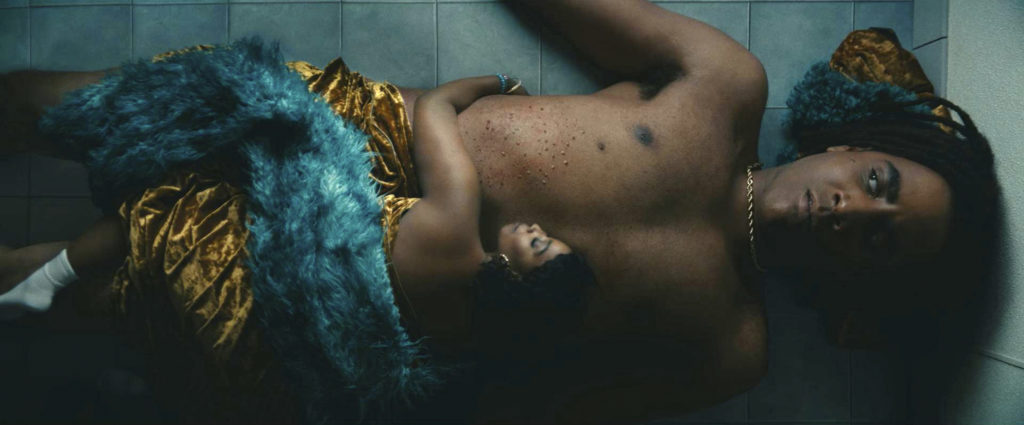 Riley eventually went down the filmmaking route while working on Street Sweeper Social Club, a musical collaboration with Rage Against the Machine's Tom Morello. "I started writing Sorry to Bother You with the idea that: here's a thing I can't get done. I downloaded Final Draft in a hotel room. I wrote that first scene that's exactly in the movie as I wrote it that night." Even then, Riley thought someone else could direct it while he could limit himself to the soundtrack. While recording a song with Talib Kweli in New York City, Riley mused about this idea of writing a movie every year or two, finding someone to direct it, and then making the soundtrack himself as a platform to get music out. Kweli had another suggestion: Riley could just direct these films himself.
Even as he explores new mediums, Riley seems eager to return to the music. It remains the draw for him, the baseline of his expression, no matter what shape his work takes. Not only as a way to track how he's experimented with and remained consistent to political expression but also as a way to visualize what comes next. "I've always thought that I'm making a cinematic album," says Riley. Akin to a musician's body of work, each song floating through various scenes of the mind while returning to a consistent core. "There's a tie-in with aesthetics, tie-in with themes, but it's not the same universe at all."
Break his ventures down like a record. Sorry to Bother You isn't just Riley's directorial debut, but "the first single" followed by I'm a Virgo as the second of at least seven more to come. Riley says he's also working on three other movies at the moment and that he's hoping to release them all back to back to back.
"It's like when I make an album," says Riley. "I'm in a certain mode, there's connections between the sounds. But each album is different. When you look back at The Coup, it sounds like The Coup. But every album we did at the time, people were like 'Why the fuck are you making a thing that sounds so different than before?'"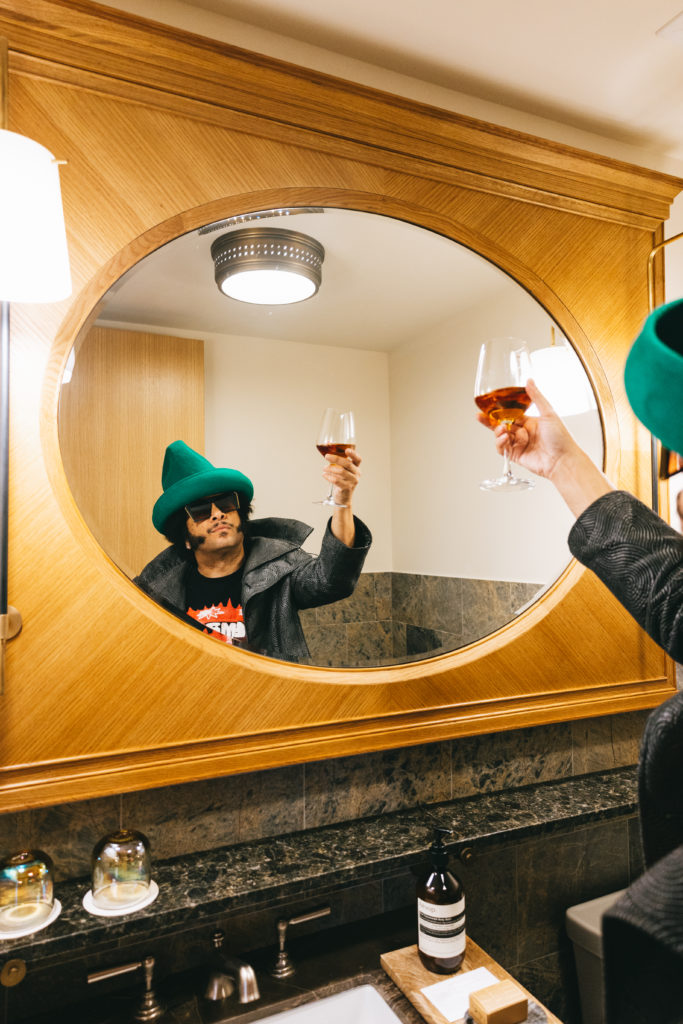 A major guiding force for the 'cinematic album' concept is a desire to inspire people to act and organize. He talks about messages he's received about unions referencing Sorry to Bother You before voting to go on strike, protests blaring his music, a meeting with First Nation Chiefs who revealed to him that, during a standoff with Royal Canadian Mounted Police, they played The Coup's 1994 album Genocide & Juice on repeat to steel themselves for conflict.
He cites a shot of Bob Marley's room in The Upsetter, a 2008 documentary on collaborator and legendary Jamaican producer Lee "Scratch" Perry as a core inspiration for his directorial style. "I took a screengrab of it," Riley recalls, "it was just messy with show flyers, t-shirts he liked stapled against the wall. One, that was Cassius' bedroom. Two, that's also what I want out of film."
Riley also cites The Conversations, a book of interviews between Walter Murch,a film editor and sound designer, and Michael Ondaatje, a novelist. One of the pair's conversations suggested that "because people had been used to hearing music, such as classic music, with different suites and movements, that it allowed film to play to people in a way where it had different moving parts to it instead of a play just sitting there."
To Riley, this was a spark to his synapses. To start thinking about translating his musical taste into a visual language. "For me, coming out of hip-hop, collage is a big part of what I do and the art that I like," says Riley. "Whether it's George Clinton putting rough shit with smooth shit or Romero Bearden playing with colours."
Riley wants to create a world that feels visceral, wild, untamed, and builds on the visual style of Sorry to Bother You. Something that feels disjointed and pops out in ways that rhyme with the music he's been crafting for years. Praxis, poetry, pop art, strange, instinctive, lyrical and communicable to audiences needing their brains to get stirred up. Like Swift's Modest Proposal and Gulliver's Travels, the absurd has a way of digesting the strangeness of our civilization in a way that dryer art fails to capture, inauthentic to our human experience of awful things.
"Everybody's making it up as they go," says Riley. "Connecting it to the music has allowed me to just stay the same artist, as opposed to feeling like I have to reinvent myself."
Edward Ongweso Jr is a freelance writer based in New York City and covers technology, finance, and labor. He's currently a reporter-in residence at the Omidyar Network. Edward also co-hosts This Machine Kills, a podcast on the history, politics, and economics of technological development and runs The Tech Bubble, a newsletter on the same subject.
Photography by Gabriella Martinez.