Our very first Indie Illustrators Deathmatch has officially ended! For 2020-2021 we decided to do something a little different to make things more interesting. Instead of our usual Indie Writer's Deathmatch, we decided to present you with the Indie Illustrators Deathmatch! Competitors would illustrate parts of CONSPIRACY, a short story by Joe Bongiorno. 
The top 20 were then selected to battle it out in our online arena where our readers can vote for their favourite illustrations. In the end, there was only one winner…
My name is Gladys, an artist and writer in Toronto, Canada. I work with multiple media to explore the boundaries of visual art, writing and performance. As a solo traveller, I have backpacked across Europe and Africa, studied in the UK, Hong Kong and Canada. I am excited to give life to writings with shapes and colours in the Deathmatch!
Follow @gladysgoldfish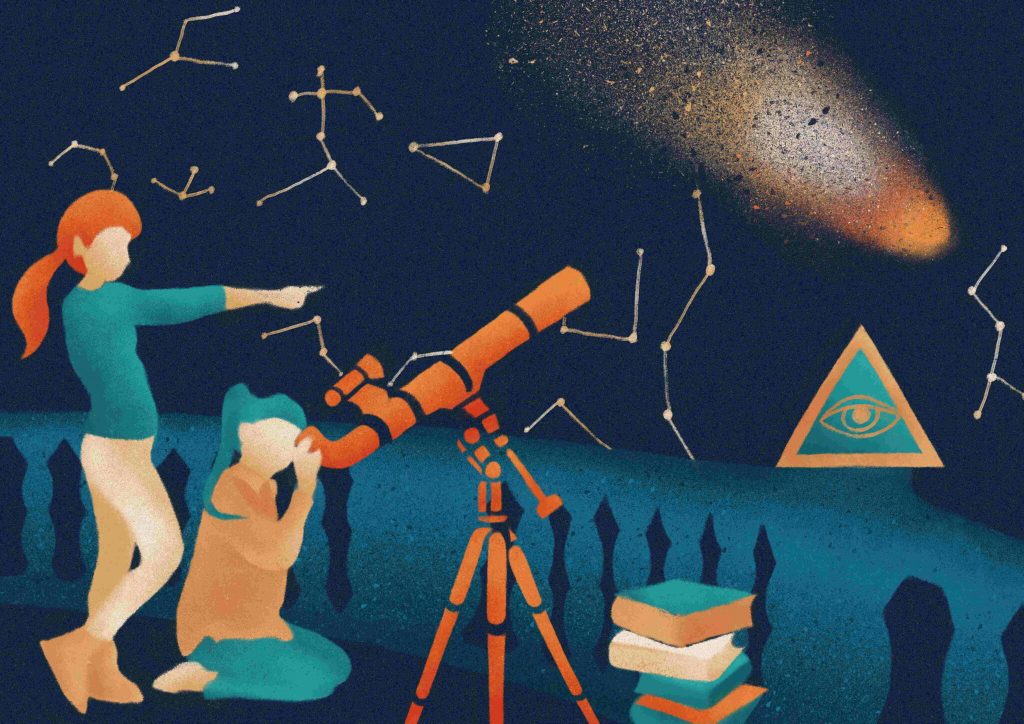 The Runner Up: Anastasia Kirages
Anastasia "Stacy" Kirages is a Houston-based zinester, collage artist, and community organizer for Zine Fest Houston (ZFH). In the artist's life and in her collage practice, she intentionally seeks out the new and the obscure. Kirages sources imagery and content from vintage cookbooks, magazines, found photography, discarded textbooks, and beauty catalogs; nothing is off limits. Her collages incorporate a mix of paper, cardboard, thread, and product packaging. The work is minimalist with a strong sense of humor and play. Kirages' approach to building collages is both analytical and meditative: a way to stay grounded within herself and the world. By entering the Broken Pencil Illustrator Deathmatch, she wishes to challenge her art making process, receive feedback on her work as an emerging illustrator, and demonstrate that collage is a solid contender for narrative illustration.
More at msha.ke/k.llages/