2018 Winner: Christina Brown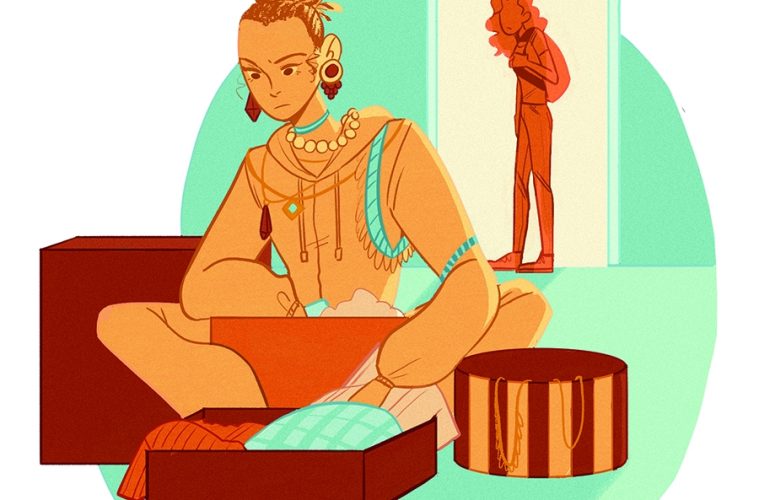 Christina Brown holds a bachelor's degree in English (Creative Writing emphasis), and her poems and short stories have been published in places like cul-de-sac, The Island Fox, and self-distributed zines. Once, she was accidentally on an episode of Keeping Up With the Kardashians and is still recovering. Check out 'GIRL TEETH' forthcoming January 2022! 
Brown took the trophy in the 2018 Indie Writer's Deathmatch for their story 'Arrangements.' 
2019 Winner: Charlotte Joyce Kidd
Charlotte Joyce Kidd thinks that showing someone else what happens in your singular, freaky imagination is the scariest thing a person can do, and she does it constantly to prove to herself that she can. She's close with her grandparents, all four of whom are living and know how to use the internet. Because of their deep love for her, they never mention her writing.
Kidd emerged victorious in the 2019 Indie Writer's Deathmatch for their story 'Little.' 
Gladys Lou is an artist and writer in Toronto, Canada. Lou works with multiple media to explore the boundaries of visual art, writing and performance. As a solo traveller, Lou has backpacked across Europe and Africa, studied in the UK, Hong Kong and Canada. Lou is excited to give life to writings with shapes and colours in the Deathmatch!
Lou won the first-ever Indie ILLUSTRATOR'S Deathmatch in 2020 for their final illustration of Joe Bongiorno's short story 'CONSPIRACY'
Want to be the next Deathmatch winner?
Enter the first-ever Zinester's Deathmatch by December 31 2021! To enter, go to deathmatch.ca! Over there you'll also find information on rules, deathmatch history, and the submission process. Good luck!