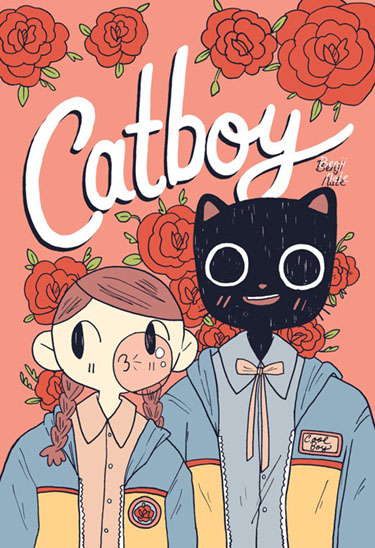 Catboy
Benji Nate, 138 pgs, Silver Sprocket, silversprocket.net, $20
I often wonder what it would be like if my cat were a human. If the humanoid-feline of Catboy, Henry, is any indication, she would be an adorable weirdo who won't ever forget where she came from — even if it means occasionally eating mice in an alley or scratching up several chairs in a furniture store. Also, she would be unreasonably good at art.
Catboy tells the story of an art-school grad, Olive, who wishes on a shooting star that her cat could hang out with her like a person. Well, it comes true and antics ensue. Despite the simple premise, the characters are well fleshed out and endearing. Those looking for some epic narrative will be let down — this book is more a collection of short comics than a graphic novel with an overarching narrative — but each chapter goes much further than just centring on a cat-related gag (though there are many gags, to be sure). In fact, Olive is as well-developed a character as Henry, and we often get to spend time learning about how she's struggling through her 20s, figuring out her sexuality and trying to make rent despite her terrible job. It makes a book about a cat-human much more relatable than you would expect. A couple of recurring plots, such as Olive's awkward friendship with a guy named Jean, serve to give the book a sense of wholeness despite its slice-of-life nature.
Benji Nate really hit it out of the park with this light-hearted, hilarious comic. Even dog lovers ought to be able to find a scene or two they enjoy.