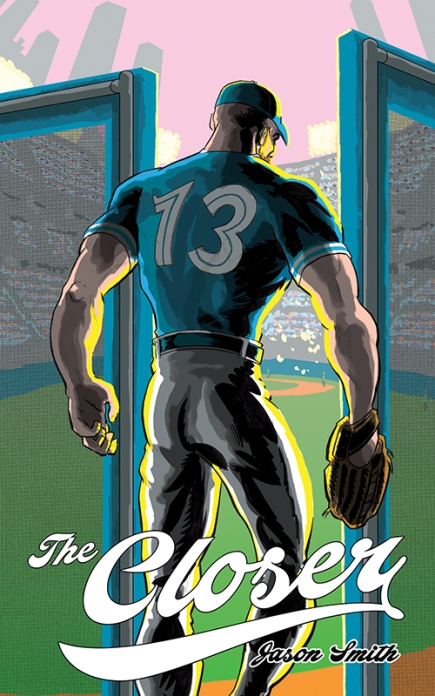 The Closer
357 pgs, Now or Never Publishing, nonpublishing.com, $24.95 CDN
You don't have to be a baseball aficionado or even care about the sport at all to get into Jason Smith's The Closer. This is a noir potboiler, and though it's packed with pitchers throwing "high heat" and batters averaging .348 over the month of July with eight extra base hits, that's just the highly detailed background.
In the foreground are Casey, the naive, somewhat goofy ex-addict getting one last chance in the big leagues, and his ornery, mysterious roommate, Reardon. Reardon's the best closing pitcher in the league, so when he says he wants his own catcher and tells the higher-ups of the Toronto Bluebirds exactly where to find him, they do as they're told.
Casey is the perfect foil for us readers. He gives us wide-eyed access both to the bizarre machinations of Reardon and the superstition, paranoia and general air of madness that first-time novelist Smith assigns to your average pro baseball franchise. Dependent on the pitcher for his second chance and too weak-willed to change whatever fate has in store for him, Casey is more like a starstruck fan than an equal partner. The deeper he's pulled into Reardon's quicksand, the less he struggles. We are all basically Casey, the hapless schmuck who does a few things right and most of them wrong. But does that mean we deserve to die at the hands of, say, a mysterious Russian mobster with the looks of a supermodel and the viciousness of a house cat on the hunt?
I don't know anything about baseball, but I know that The Closer compels like extra innings. The Toronto Bluebirds are riding their unlikely bunch of misfits all the way to the finals. Bases loaded, bottom of the ninth. Can their mysterious, bombastic, possibly insane ace thrower keep it together? Does he even want to?