Submitting Zines, Books, and  Other Stuff for Review:

Broken Pencil accepts zines, ezine urls, books, comics, videos/films, music recordings, and mail-art for review. There are no deadlines for submitting review material to Broken Pencil as we are an ongoing project.
We do not accept fiction submissions through the mail or email. See below for fiction guidelines. 
To submit, mail your work to us at
Broken Pencil
PO Box 203, Station P
Toronto, ON, M5S 2S7 Canada
or our US mailing address options:
USPS
Broken Pencil
PO Box #177
Sanborn, NY 14132 USA
If using a courier such as UPS or FedEX
c/o #177 — 2901 Niagara St., Sanborn, NY 14132 USA
If you are mailing us something to review, please include on a separate piece of paper the following information: name of publication, number (if serial),  name of the creator, name of the distro or publisher (if applicable), the price, and the primary contact info: website, social media mailing address or email.
We often include excerpts from zines we review! Please let us know if you'd rather we don't.
We will not review material that does not have contact information. Unless otherwise specified, we'll also add your email address to our e-newsletter, which includes calls for submissions, coupons, zinester news and opportunities.
We look forward to seeing your work, but keep in mind that Broken Pencil can not review every publication. We do our best to assign a diversity of publications to various reviewers to show the broadest range of DIY publishing we can.
Please send any questions regarding zine reviews to Jonathan, [email protected]
Please send any questions regarding book reviews to Anisa, [email protected]
Submission Guidelines
To submit work or ideas to Broken Pencil, email [email protected], or write to us at PO Box 203, Stn P, Toronto, ON, M5S 2S7 Canada. Don't submit anything until you have read at least one issue of the magazine. Sample copies are $6 to the address above, or you can subscribe to the magazine or buy a digital issue online . You can also find Broken Pencil in stores across North America, and, in some cases, you can find it at your local library.
Articles, Columns and Non-fiction Guidelines:
Broken Pencil has the following sections that always require contributions:
Pencil Sharpener: short reports on cultural events, personalities, zine gatherings etc. Examples are a launch of a comic anthology in Montreal, a zine fair in Medicine Hat, a guy who runs an art gallery out of a suitcase in Saskatoon. Ideally these are no longer than 400 words.
Features: Long, well researched articles on the subject of indie/alternative culture. Could be a profile of an individual or event, could explore a trend or new development etc. 1000-3000 words.
Folio: 2-4 pages in which an artist or zinester or designer does whatever they feel like. Go crazy. A strong visual element is required here, preferably a marriage of words and text. Check here for examples of past Folios.
Fiction: Original never before published fiction up to 3000 words. Broken Pencil reads fiction submissions between March 1st and September 15th. Please submit fiction only through Submittable, not by snail-mail.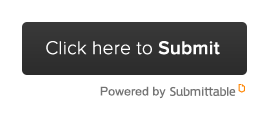 Between September 15th and December 31st we accept submissions to our Broken Pencil Indie Writers' Deathmatch contest. Please visit Indie Writers' Deathmatch to find out more about how you can become the next Deathmatch winner! Enter the Deathmatch here.
Payment:
Payment ranges from $30 to $300 depending on what kind of article you are writing. The thing to do is to pitch us with specific ideas, and include a few of your previous articles so we can get a sense of your writing style. Also a little background info about you would be nice. It will take us a while to get back to you, so be patient.
General Submission Guidelines:
Remember, we are a guide to alternative and independent culture. We don't want your thoughts on Hollywood movies or your touching tale about coming of age on the prairies! Make sure you have some sense of the kind of work we use before getting in touch. Never send us something if you haven't at least read Broken Pencil.
Always include your address, phone number and email, so we know where to find you, and a little something about yourself, so we know who you are.
Pitch Deadlines:
If you've read Broken Pencil, and you're ready to pitch us a story, take note of the following pitch deadlines for upcoming issues:
Winter Issue – September 15th
Spring Issue – December 15th
Summer Issue – March 15th
Fall (Canzine) Issue – June 15th