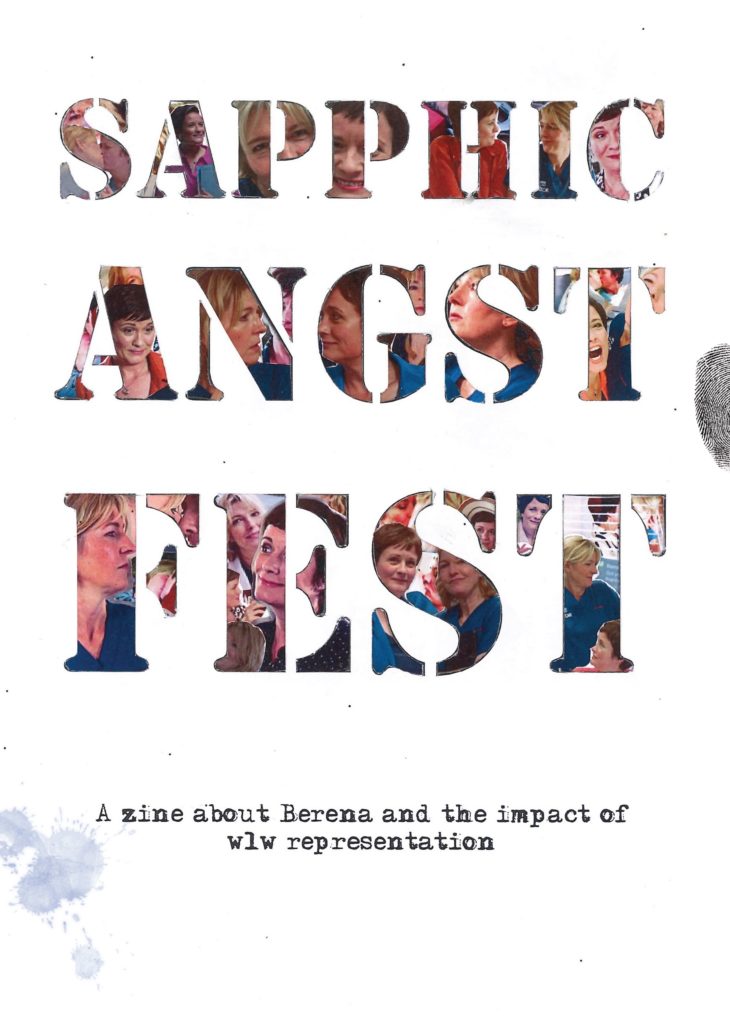 Sapphic Angst Fest edited by Georgina Turner
(Merseyside, UK)
CATEGORY SPONSOR: KITTY ON FIRE RECORDS 
Many people trace the origin of what we call zines today to sci-fi fanzines of the 1930s and '40s. Enthusiasts of H.G. Wells, H.P. Lovecraft, and other acronym-based writers of eerie worlds couldn't get enough, and they started writing their own publications, expanding the worlds these authors built and sending them to each other in the mail, thus dubbed fanzines.
But of course in the '80s, punks reclaimed the term for their own purposes. Reviews of basement hardcore shows and obscure tapes appeared in legendary zines like Maximum Rocknroll and other far more obscure publications. And then, with the advent of hardcore geekdom and otaku culture, we're currently experiencing a wave of illustrated fanzines organized over Tumblr and Twitter. These mostly obsess over anime characters, movies, and video game series. For this category, we got zines of all kinds, ones about punk music, drag queens, pizza, and Ween.
Yet, the winner for this one came out of left field. Sapphic Angst Fest, edited by Georgina Turner from Merseyside, UK, is a fanzine celebrating lesbian representation in the semi-popular British TV show Holby City.
"I'm a media academic and I was working on a project talking to fans of a TV show about what it means to them, and the difference that LGBTQ+ representation made to their lives. People were sharing these incredible stories with me," explained Turner. "So a zine that enabled people to express their feelings about this love story between two women on prime time British television seemed not just a good idea, but kind of necessary."
Turner was surprised to hear they were nominated. "I figured most people would never have heard of Holby City, let alone Berena, the Sapphic ship we love," she told Broken Pencil. But indeed, the obscurity of the reference was transcended by the passion of the project.
"This kind of zine is culturally so important," said judge Cole Pauls, who despite not knowing the show was moved by the fervour of the fandom. "Seeing a community of women express their love for proper lesbian representation is very refreshing."
// FANZINE FINALISTS //
Tales From the Main Stage
Tim Bauer
(Vancouver, British Columbia)
Hoser Punx
Shelby Monita
(Toronto, Ontario)
Don't Get 2 Close (2 My Fanzine) aka The Ween Zine
Eli Schwab
(Los Angeles, California)
CHIZZA #1
Florian Rittmeyer
(Evanston, Illinois)
Kouign Amann
Mandy Paradise
(Olympia, Washington)
Winners + nominees available at the BP Zine Store.