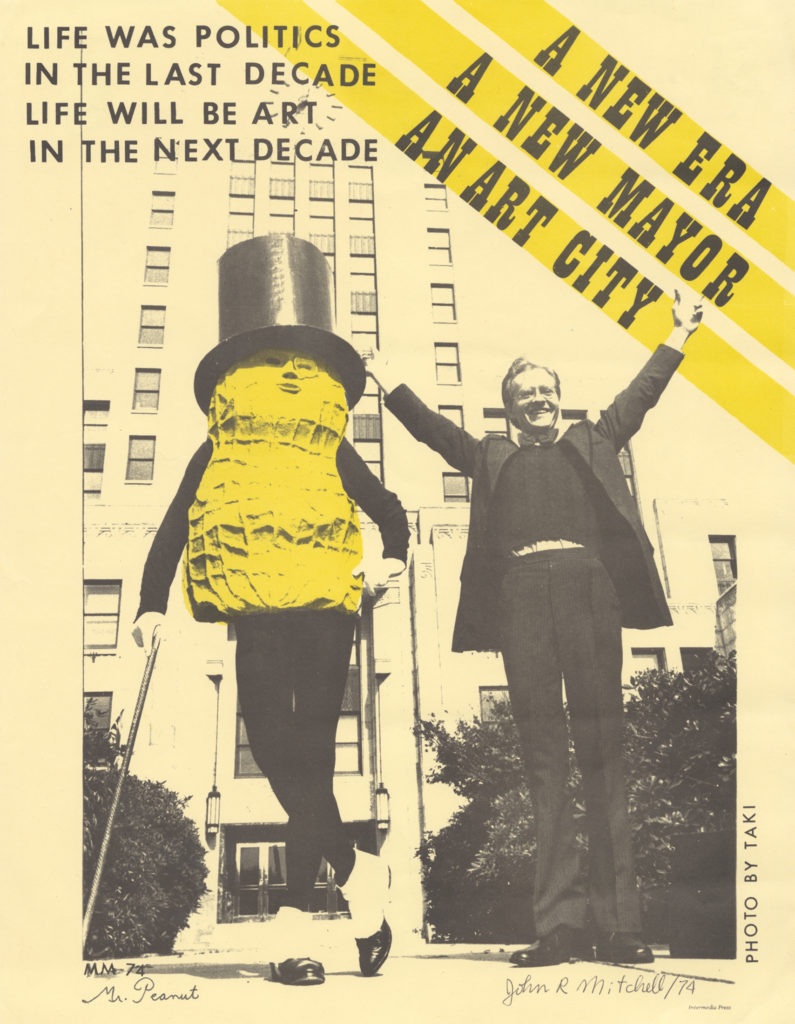 In 1974, Vancouver artist Vincent Trasov ran for mayor of Vancouver. Or, at least, Vincent Trasov dressed as Mr. Peanut ran for mayor of Vancouver. Rather than speaking about policies and platforms, Trasov (dawned head to toe in paper mâché peanut) would spend his campaign hours silently tap dancing and twirling his cane. Although a legitimate contender on the ballot, Trasov's campaign was a collaborative performance art project, highlighting the "nuts" who run our cities and the omnipresence of popular icons in media.
Nearly 50 years later, documentary filmmaker Andrew Muir brought the performance piece back into the spotlight with Peanut For Mayor. Muir's objective with the film was to articulate how media consumption and political parody has shifted over the decades.
"One of the primary goals of the campaign was to get as much media exposure as possible" says Muir. "Today, all of us have the ability to produce and disseminate media. By reflecting on the artwork of this time period — a time when many audio/visual artistic media were still nascent — we get a new perspective on the state of artistic media today."
Though easy to dismiss this piece of Vancouver history as a bygone byproduct of the counterculture era, Muir's film praises Trasov's ability to manipulate the media into blindly cooperating with his social commentary, especially in an age where getting screen time was an improbability. It took the boot-hatted American Vermin Supreme a lifetime to gain that kind of notoriety. That Mr. Peanut successfully intervened with a legitimate political campaign, "invited viewers to consider what other absurdities might be lurking there," says Muir. "Yes, Mr. Peanut's candidacy was pure performance. But were the other candidates not also performing?"
Muir anticipates a public release of Peanut For Mayor in the near future. You can also read more about Trasov and his art in Mr. Peanut Drawings from New Documents.