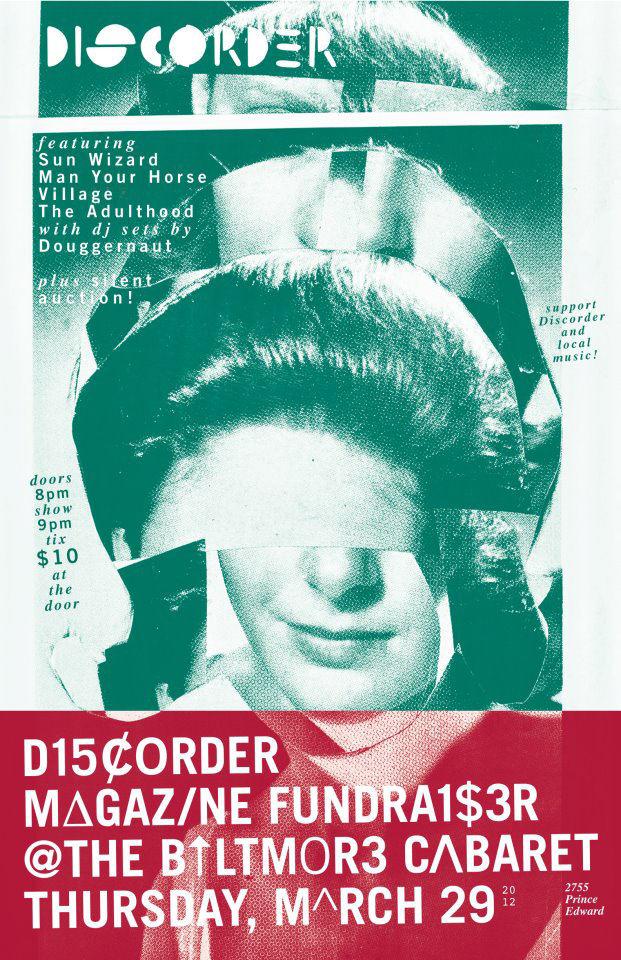 A slew of indie events to take you right up to April Fool's Day.
TORONTO
Thursday, March 29, Candid Call Centre, Whippersnapper Gallery, 594 Dundas St West, Until April 28.
The creator of the PAL-SAC (Post A Letter Social Activity Club) starts up a faux call centre (with real phones!) to foster ideas about the economy, both local and global. The next info session about the initiative happens this coming Sunday and the show is ongoing at the Whippersnapper Gallery until April 28, open by appointment only or on Thursday til Sundays from 1 to 7pm.
MONTREAL
Thursday, March 29, We See What You Are Doing And We Are Very Impressed, Concordia University, Hall Building H-110, 1455 Boulevard de Maisonneuve Ouest, 7:30 PM -9:30 PM.
An evening of conceptual readings from poets Robert Fitterman and Kim Rosenfield, along with the  Darren Wershler, the Research Chair in Media and Contemporary Literature.
VANCOUVER
Thursday March, 29, Discorder Mag Fundraiser, The Biltmore Cabaret, 2755 Edward Street, doors at 8 PM, show  at 9 PM, $10.
Vancouver's indie music mag Discorder holds its annual fundraiser launch with a slew of local bands and a silent art auction from local artists. No reason not to go!