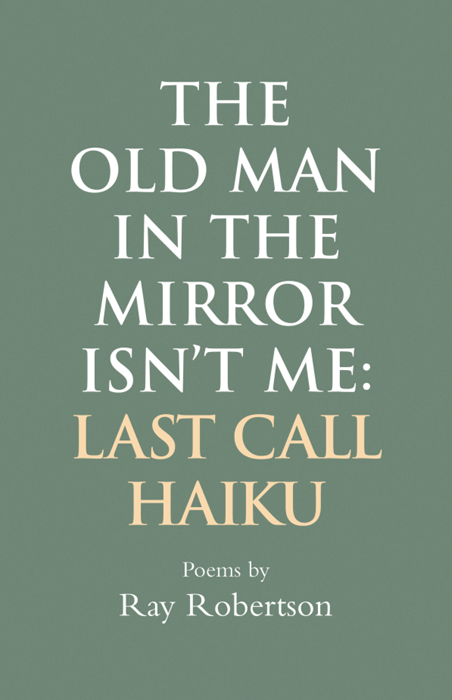 The Old Man in the Mirror isn't Me: Last Call Haiku
Ray Robertson, 89 pgs, Exile Editions, exileeditions.com, $19
A 27-page introductory essay is a curious choice for a book of haiku. Robertson's preface meanders through the bygone used bookshops of Toronto, raises a glass to literature and friendship, and eventually stumbles into some comment on the craft of writing. I loved it, as a bibliophile and former boozer, but I found it a circuitous introduction for a book dedicated to a form staked entirely on spare language and the unsaid. Robertson justifies it as an opportunity to name this project as an experiment for him, a practiced writer but admitted poetry neophyte. The suggestion is that some of the poems are not technically, nor spiritually, haiku — unless, of course, dubbing them so works for you, anyway.
Spoiler: It probably does work for you. The haiku themselves are impacted diamonds, small through either density or subtlety, but either way, undeniably rich. These are modern haiku, urban and gritty, but they seek tenderness. The ennui tries on various symbols and speculations for size. In one poem, Robertson zooms in on a lone sock among a street person's belongings and lingering debris. In another, happiness is whatever occupies a busy body (or is it?), and soon after, a fleeting contemplation over a book left on the bus. Bam, bam, bam, just like that.
The haiku form feels shopworn at times, but Robertson keeps it fresh with humour that never goes sardonic, and an unapologetic sauciness. "A woman taking off her top" is a present, for example, "two presents." I recommend skipping ahead to the haiku — which really does speak for itself — and returning to the introduction if the poems get your appetite up. It's likely.