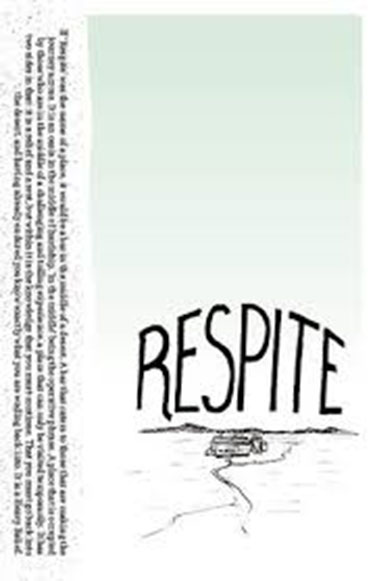 Respite
litzine, Sam Heim, Vernon Roessler, Alex Fry (ed.), 32 pgs Liminal Publications, [email protected]
Sandwiched between monotonous daily tasks, this collaborative zine embodies the Greek myth of Sisyphus in such things as grocery store mangos and dull, daily objectives. Respite is a study in contrasts, helping us take mental, physical, and spiritual breaks through a collection of narrative, poetry, and letters to the Earth.
This zine animates meaningless tasks and compels us to reflect on the reality of our interactions. Disguising routine in their meditative grey pages, it brings to our attention the things we take for granted: "staying up late," "crossing off the last bullet point on your to-do list," "completing a 'Very Hard' sudoku puzzle," and so on.
The editors have showcased this collaborative work in an engaging manner. Respite's contents are supported by both the tactile nature of the pages and a layout that forces us to engage with the written text. We are required to pause and concentrate on the snapshots of daily life.
This is accomplished through the zine's contrasting grey pages and white text and standard black on white pages. The grey pages themselves are respite; they become breaks between robotic actions we find ourselves stuck in. Its closing line, "One must imagine Sisyphus happy" contradicts the myth and again requires us to, once again, stop and reflect on those moments we overlook.
Respite's nostalgic feel delightfully stimulates both critical and self-deprecating memories as an exploration of spirit.