In each issue, Broken Pencil asks an artist to curate Folio — a section highlighting creators working in unexpected media and materials. This edition is hosted by Tara Cooper.
---
Knocked the wind out of my sails; touch and go; even keeled; steady as she goes.
This set of images began with the idea of a boat navigating the sea by night. It takes cues from the Beaufort wind scale — a 13-point observational system developed by naval officer Francis Beaufort in 1805 — but also considers stories like that of Ann Davison, who was the first woman to cross the Atlantic Ocean alone, as well as poem Seventeen from Sue Goyette's publication Ocean. The final outcome, an installation cum ship's travelogue, will be exhibited this summer at the Kitchener Waterloo Art Gallery as part of Crystal Mowry's show The Brain is Wider Than the Sky.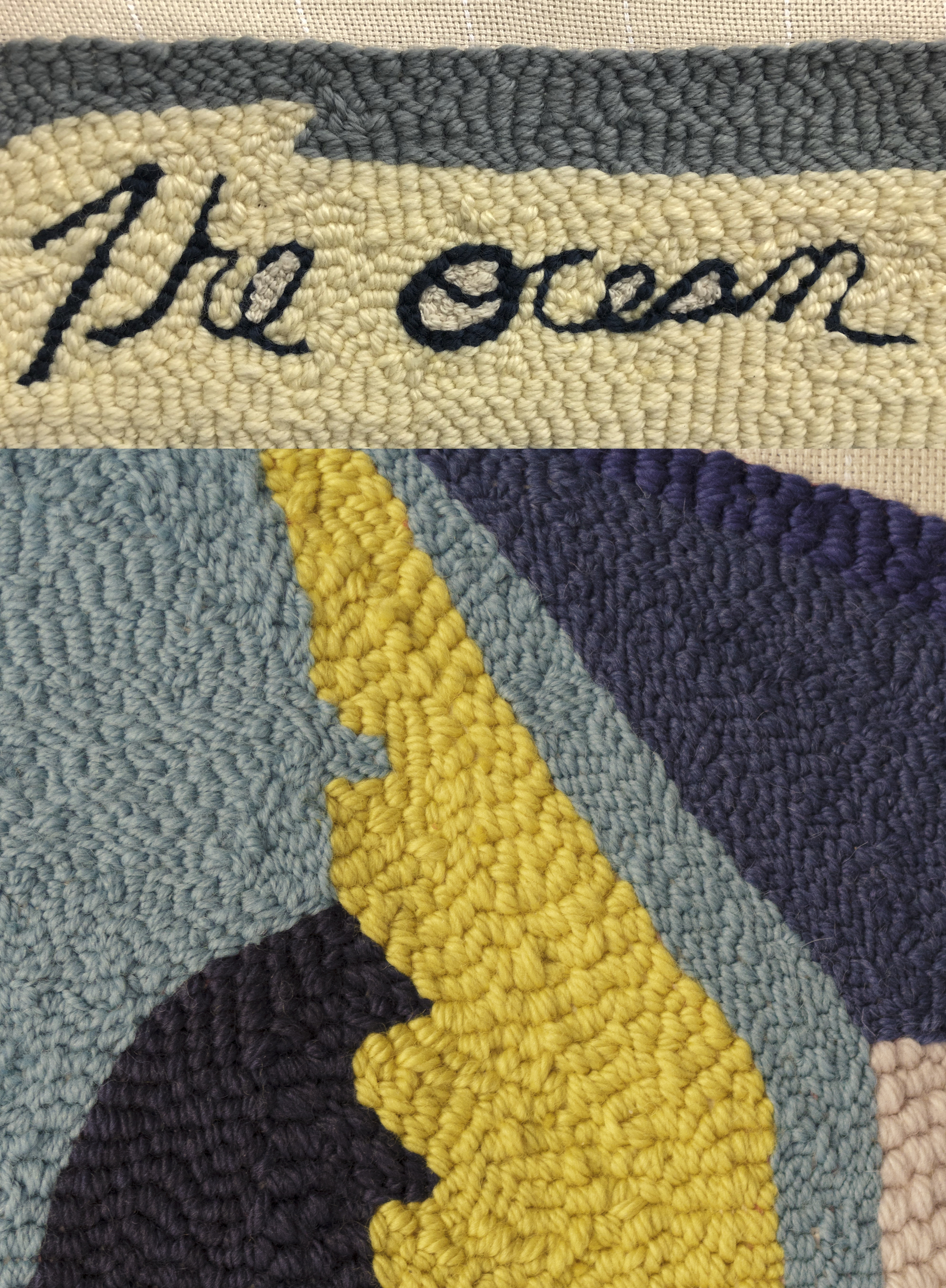 Materially, Tara Cooper has an everything-but-the-kitchen-sink approach to making, finding inspiration in the how-to. This recent work mixes cyanotype, ceramics, animation, sound, and glass with an indigo vat dyeing process, silkscreen printing, animation, and punch needle rug hooking.
---
Tara Cooper draws from meteorology and creative non-fiction, resulting in projects housed under the moniker Weather Girl. Recent accomplishments include residencies at the Vermont Studio Center, Haystack, Ox-Bow, Anderson Ranch, The Wassaic Project and Landfall Trust, as well as several arts council grants. She is also the co-editor (along with Jenn Law) of Printopolis — a recent publication that examines contemporary print culture. Cooper is an associate professor at the University of Waterloo, Department of Fine Arts.