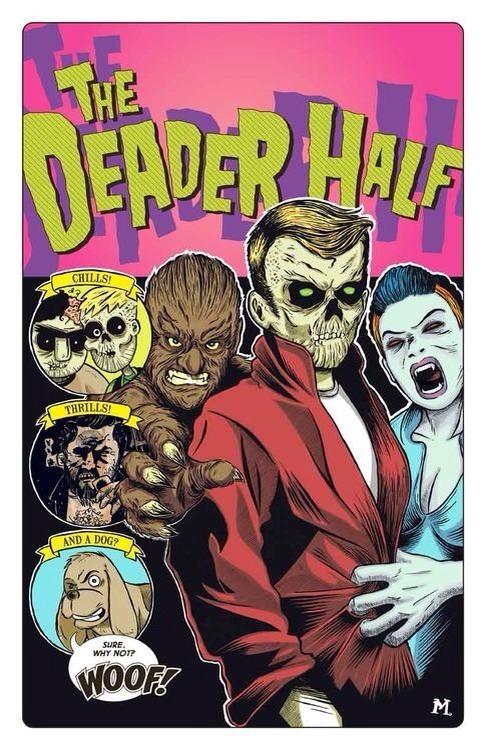 Comic, Jeff Mitchell and friends, Jersey Mountain Comics, illoguerillo.com, $5
Humanized monsters and a clever pun for a title set the pace for The Deader Half (TDH), a lively monster-based comic with plenty of callbacks to plenty of eras past. TDH is jam-packed with drawings and dialogue, featuring seven separate efforts populated by hot freaks and other familiar faces of the macabre.
Credit is due to Jeff Mitchell and his fellow; comic-to-comic, there is a consistency of quality even as each tale veers widely in terms of tone, structure and slime. "Welcome to Deadtown" might be my favourite, showing a thoughtful skeleton (if that helps) and a brain-fixated zombie (aren't they all?!?) as they reach a new town, get in trouble with the law and engage in some brawls. It's gory, but in contrast, a lot of the text is fairly existential as the ghoul friends ponder their place on the planet, while leaving deposits of ooze and muck as they go. It's fun!
Another highlight is "New York", a short story that is likewise zombie-infused and equally as gross word-wise. On the whole, TDH is quality stuff and that quality also extends to the production itself, typified by high-gloss paper stock and crisp, detail-oriented pages. There's a lot to like here, even if you'd prefer to destroy all monsters rather than engage with them. (Cam Gordon)