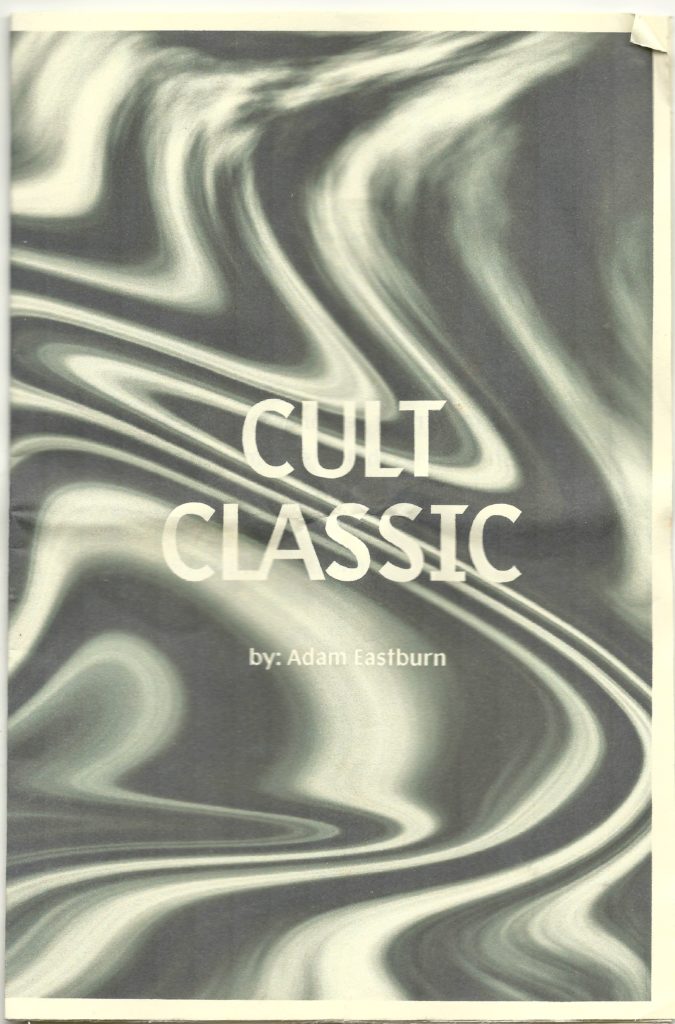 Cult Classic
Comic, Adam Eastburn, 8 pgs, adameastburn.net
In a case of mistaken identity, a tiny and cherubic young man winds up in the initiation rites to a cult.
Cult Classic is the newest release from Adam Eastburn's Cassette Comics series, wherein the comic is packaged within an accompanying cassette case.
Having enjoyed (and reviewed) his previous title in this series, Band Battle, I was surprised to see just how visually different Cult Classic is. Where Band Battle used thin lines and almost felt like a shônen manga, the art in Cult Classic is much more geometric, perhaps more aligned with Eastburn's graphic design work.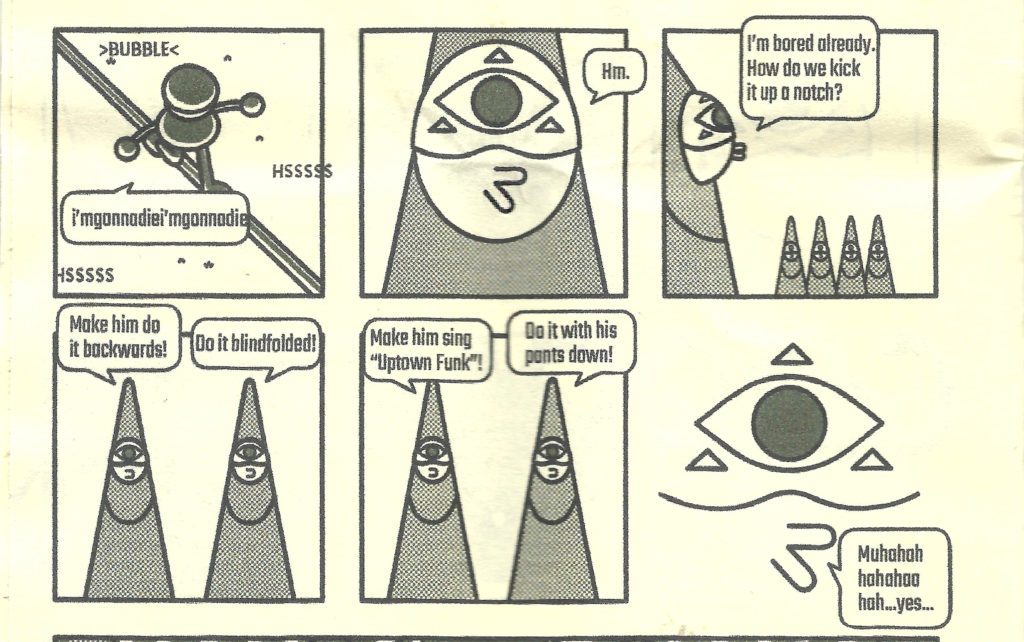 Thick, bold lines distinguish the shapes that together make up each figure, giving them an assembled look. Text and details of the characters' features occasionally pop out of the consistent 15 panel grid that is utilized throughout. For such a light hearted comic, this Chibi aesthetic works well, at times feeling as though all the characters are different mascots battling it out to determine who will join this dark brotherhood of theirs.
It's fun to see just what a wide range of styles and influences Eastburn can work with.