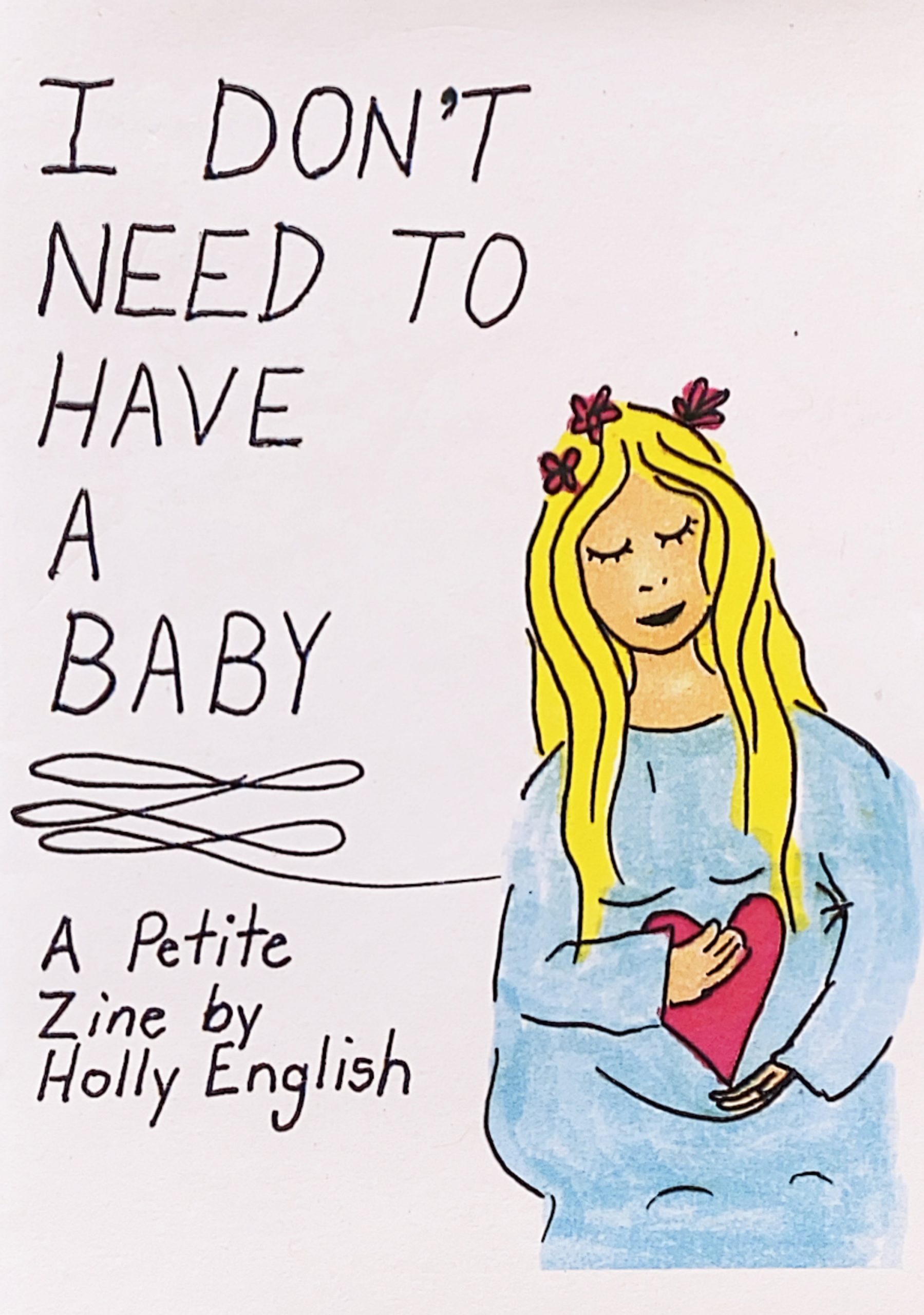 I Don't Need To Have A Baby
Zine, Holly English, 8 pgs, hollyenglish.com, $10
Over the past several decades, the birth rate across the globe has been declining. There are many factors — increased access to birth control, widespread financial instability, and a long-overdue broadening of career and personal opportunities for women chief among them. Even so, something about choosing not to have children remains a radical act for many women. In her petite zine, I Don't Need To Have A Baby, Holly English examines her personal journey to reconcile with the choice to not have a family.
"I remember Gwyneth Paltrow saying: 'Having children makes life meaningful'. As a 30-something woman with no kids, partner or prospects, this felt devastating." English's journey details her struggles with the common social pressure women feel, ranging from media to peer to familial, and how these pressures led her for years to push through relationships that weren't working in the hopes that one of them would lead her to the family she felt compelled to want.
Upon letting go of the expectation to have a child, English recalls, "I felt tremendous relief, lightness, joy & liberation." She reflects on the happy relationships she has with the children she knows in her life, and how children benefit from being raised by a community with "all adults responsible to guide & love all children." The accompanying sketch of herself surrounded by an extended family of friends and children is joyful and full, just as English seems to be.