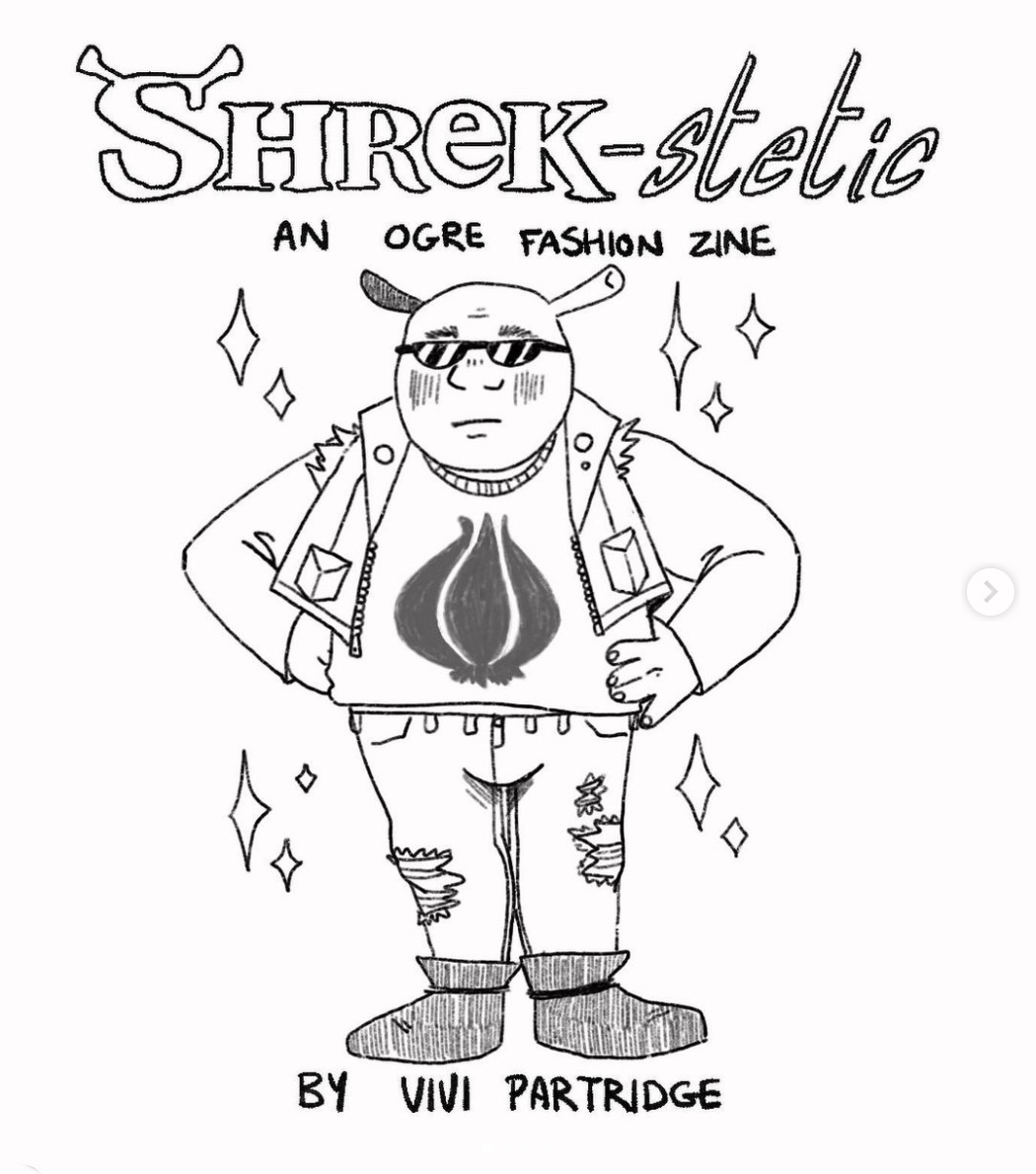 Shrek-stetic: An ogre fashion zine
Comic, Vivi Partridge, 12 pgs, Vivi Doodles Press, @PartridgeArt, $10
He's your favourite cartoon ogre from 20 years ago, back with a fashion upgrade.
Vivi Partridge's Shrek-stetic is one of the smallest zines I've ever held, but it sure packs a punch and a load of light-hearted chuckles. You remember Shrek for his tattered, tan tunic (dress?) fitted with a belt, tights, frumpy boots, and vest four sizes too small. Have you ever wondered how he'd look in outfits other than this famous ensemble? Probably not, but now, you won't have to. This zine answers the questions you've never asked: What would Shrek look like as a punk, hippie, goth, e-boy, hipster, and more? Partridge even includes a cameo by Shrek's partner in crime, Princess Fiona, who sports a businesswoman look while holding a bag of "fresh onions for dinner."
I'm impressed by the author's imagination and drawing skills, and especially their creativity for offering us content we didn't know we needed. Plus, they include blank Shrek images and invite readers to submit their own "shrek-sona" to them.
Though this comic is short and sweet, with only brief descriptions of various items that Shrek sports in each look, it's enough to give you a laugh and remind you of your younger and perhaps more innocent days. I'm especially amused by e-boy Shrek and his fake, edgy piercings. You won't be disappointed by this one.