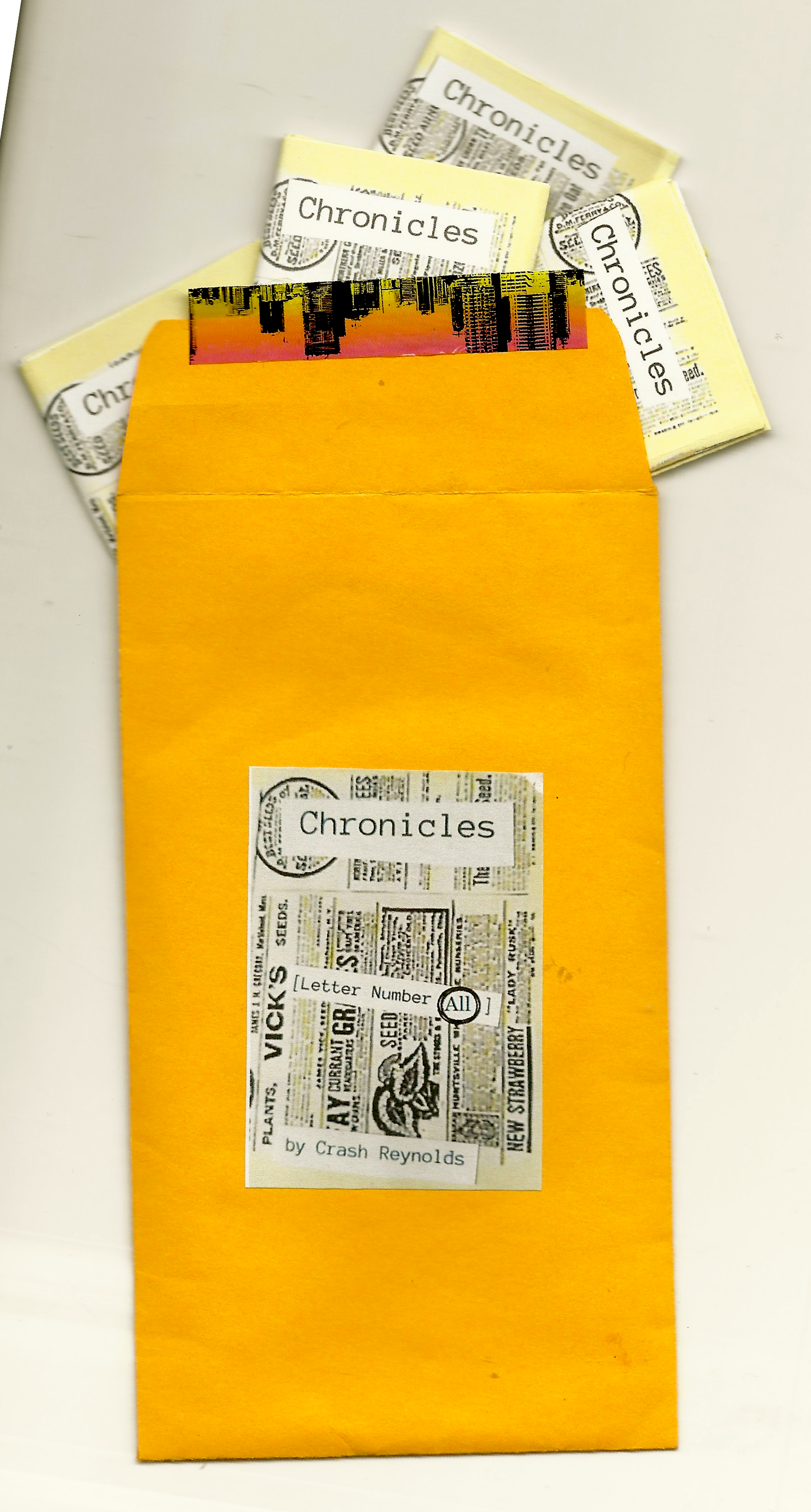 Chronicles [Letter Number Two of Six]
Litzine, Crash Reynolds, 8 pgs, utopiabycrash.etsy.com @indeliblecrash, $2.50
If there was a Zine Award for the cutest and tiniest zine, it would have to go to this one, or one of the others in the series. Chronicles [Letter Number Two] by Crash Reynolds is short and sweet but packs a punch.
I'm being literal when I say it's tiny. This black and white zine is about an inch wide and two inches high and fits quite perfectly in the palm of my hand. As the title states, it is a typed letter, and one of seven currently in the series.
On the last page, you find out that the letter is written by someone named Frederick, but you're well aware that he didn't write this note to you, reader. "I no longer remember what home looks like. I'm more disappointed that I forgot its scent," Frederick writes. "All these memories are fading, the longer I search for you."
It seems this is a love story of something that once was and is continuously longed for. I want to know who Frederick is writing to — onto the six other letters where I can find out.