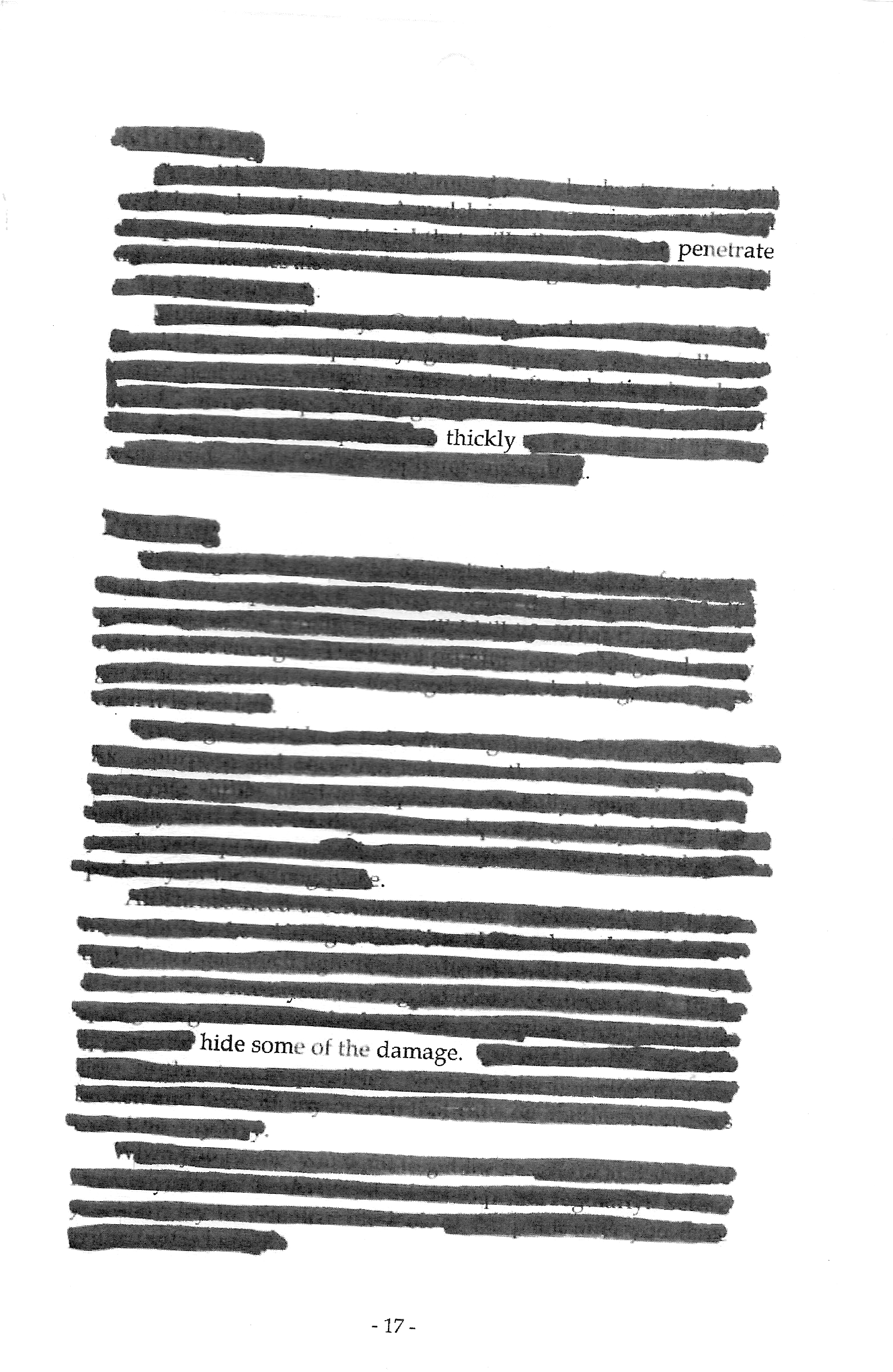 Ripe
Litzine, Anchor and Star, 20 pgs, Anchor_and_Star, $5
The best way I can describe this erotic litzine is that I don't really know what's going on but I'm not mad at it. Ripe by Anchor and Star is full of subliminal, sexual messages that will intrigue and arouse the reader but likely leave them unsatisfied.
The zine is, I suppose, a project in "black-out writing". Printed in a necessarily stark black and white, the right side of each page features dense text blocks hidden behind layers of black permanent marker that block out most of the original. What remains are single words or short phrases that, read together, become a jumbled piece of erotica. Each page is accompanied by a photo, most of which have obvious sexual symbolism.
I'm most impressed by how the artists managed to use the technique to generate something specific, isolating single pieces of these chunks of text to make it flow within the register of, well, sexy talk? "Place it in the hole…spread… with your hands" is one of the few compositions that reads like a complete sentence, however clunky. However, others are incomplete, gestural, and a bit more successful: "long…full…heads…spreading…arching." Fill in the blanks. I'm very intrigued by the story behind the images that accompany, especially the ones that require a few double takes to figure out.
After reading this zine twice, the only thing I can make of it is that it's a statement without actually making a statement — an experiment in form. I appreciate the creativity and effort that went into this.