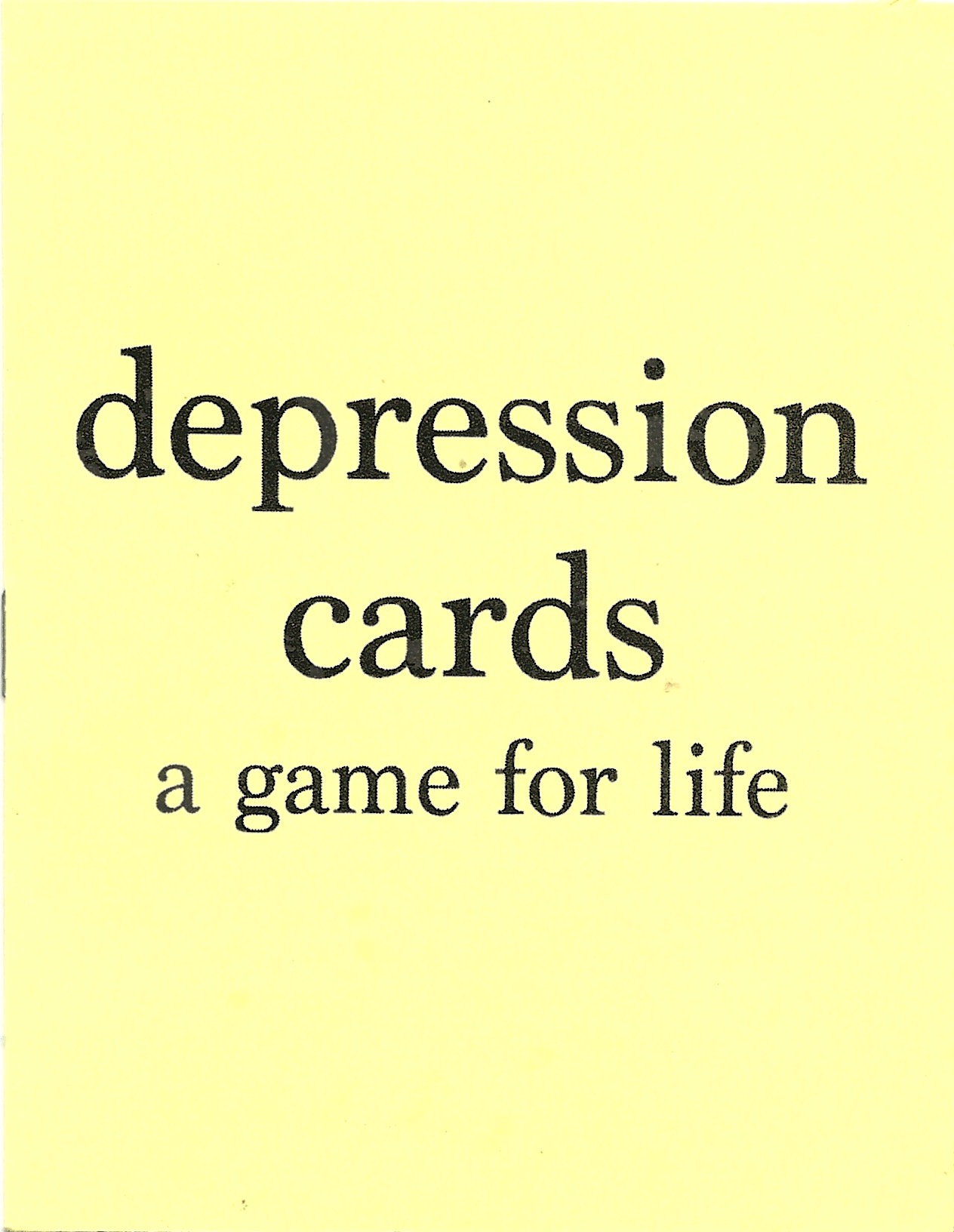 Depression Cards: A Game for Life
Perzine, Jess Driscoll, 6 pgs, jessdriscoll.com
Depression affects everyone in different ways, but a common conundrum for people who live with it is the inability to stay motivated. So, zinester Jess Driscoll came up with a fun, simple game meant to help people get through their day. Inspired by two similar games, Driscoll developed her own variant, Depression Cards, that requires participants to make small cards, filled with actions (both things that you want to do and chores), as well as bad habits. An individual shuffles their cards, and tries to complete as many actions as possible; this will vary day by day.
Jess is quick to note that "depression is not a game with an end. You just have to keep playing."
No matter how many cards you can get through, the game is meant to encourage you to just keep pushing through life. This short zine explains her card game in further detail and offers action suggestions. It would be a useful addition to anyone looking to expand their mental health toolbox.