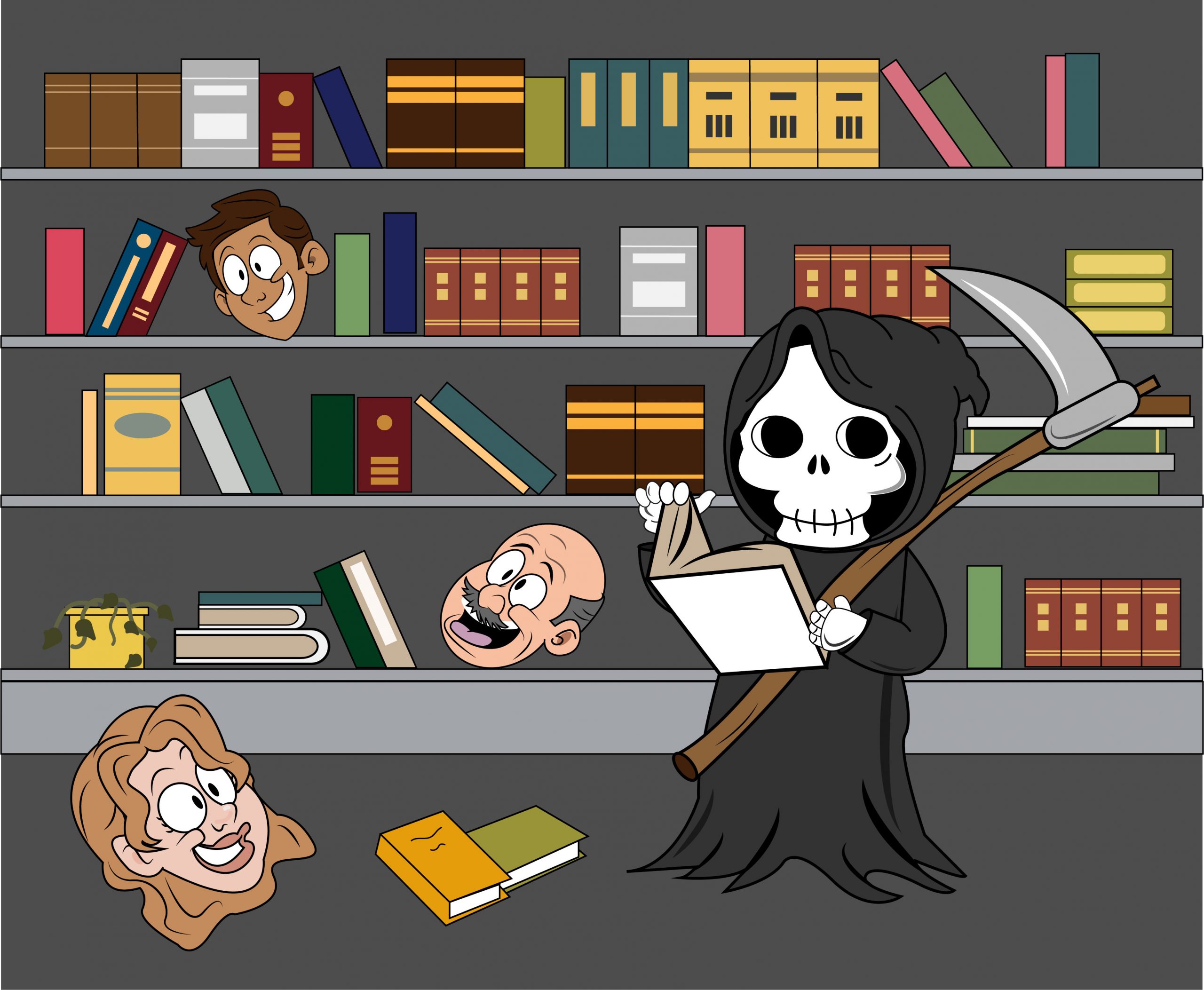 BY COLE BISSON & FELISHA HENRY-LEE
When asked how invisible Publishing is dealing with the challenges posed by COVID-19, publisher Leigh Nash has just one word: "Hustling."
She's not alone. With the pandemic wreaking universal havoc on all but the 1%, the indie publishing ecosystem has its unique fragilities
— and strengths. We wanted to understand how the spread of this awful virus and the ensuing total economic halt and stay-at-home orders have been impacting small presses. In early June, Broken Pencil did open-ended interviews with 10 Canadian and seven American independent publishers. A thematic analysis of the issues they brought up produced some interesting commonalities and, of course, surprises. Here's what we found:
PLUMMETING SALES, LOOMING RETURNS & CUTTING COSTS
Unsurprisingly, 14 of the publishers interviewed reported that sales were "terrible," "minimal," "extremely reduced," had "tanked," or some other version of "they've taken a devastating hit."
The broken link in the supply chain is retail, of course. Bookstores across the continent remained shuttered for months on end. Those who hadn't already built online stores or ebook channels are scrambling to do so. Multiple publishers mentioned that Amazon had deprioritized book sales, supposedly focusing labour and logistics on goods deemed essential, but effectively cashing in on panic buying during a deadly crisis.
Six of the publishers mentioned they were bracing for an enormous volume of book returns, as well. Not everyone realizes this but, from big box to indie shop, selling books through retailers is a consignment business for publishers (and authors), and it's not uncommon for bookstores to return around 30% of their inventory, purchased at a steep discount from list price, and expect a full refund. With no in-person sales, bookseller return quotients are skyrocketing, and have already doubled in some cases.
Six of the presses also mentioned steeply cutting down on the number of books and review copies they were printing. Anticipating paltry sales and revenue, it made sense to cut costs earlier in the supply chain where publishers have more control.
TOUGH BREAK FOR SPRING AUTHORS
Ten of the publishers expressed concern for their authors without prompting. Coach House Books' Alana Wilcox described the impact on writers with Spring releases as "heartbreaking." Due to bookseller closures and delivery delays, Spring writers are low publicity, low sales and low morale. Across the board, the publishers surveyed had postponed some or all of the season's releases until the Fall cycle or 2021, though a few pressed on with online launches.
CANADIAN GOVERNMENT FUNDING UNCLEAR, BUT MOSTLY WELCOME
Most of the publishers surveyed reported some optimism or gratitude about grant money softening the blow. Canadian publishers were hopeful about Canadian Heritage's announcement of $500 million of support towards the arts sector, but said it still wasn't clear when or how the money would be distributed. Others mentioned that their regular operating grants and other expected funds were helpfully released early. Only one Canadian press, Exile Editions, has been able to rely on private donors thanks to its umbrella organization's charitable status.
U.S. PUBLISHERS RECEIVE FAR LESS GOVERNMENT SUPPORT
Publishers in the United States appear less shaken overall, but none were feeling stable. U.S. presses are less dependent on regular grant funding, and often have a larger set of revenue sources. Lacking the coveted non-profit status, North Carolina-based Press 53 has never received arts grants, nor do the press' staff qualify for small business loans because they work as contractors.
"Our only option is to find new ways to keep readers and writers interested," explained Press 53's publisher Kevin Morgan Watson.
Most American publishers do, however, access at least some financial aid, though programs vary wildly between states, and only three presses had secured federal payroll protections. Overall, U.S. publishers were less than impressed with the support on offer.
"We have had the opportunity to partake of some of the residual crumbs from the greatest single wealth transference in the history of modern capital and the nation-state: the current U.S. bailout package, which gave away four trillion dollars to the elite," scathes Ramsey Kanaan of AK Press.
A number of U.S. presses depend on donors to bridge the gap. But Salt Lake City-based Torrey House Press had to cancel a major fundraiser at the last minute, as did New York City's Bellevue Literary Press.
"Our sustainability is threatened," says Bellevue's Ericka Goldman, noting that publishing margins are always dicey. For now, the press is stuck waiting for grant results. "The literary arts cannot be sustained without government or private philanthropic support. If we can't make ends meet, we won't be able to continue our artistic activities — period."
CREATIVE SOLUTIONS AND MUTUAL SUPPORT
None of the publishers had decided to close completely, but plenty felt they were on the brink. Given the slow cycle of publishing economics, it may be that the worst is yet to come. For now, they've found some surprising ways to keep the ship afloat.
Torrey House Press' pandemic blog series gained steam quickly, with dozens of contributions by friends of the press, and now, a book is in the works. Invisible partnered with a soda company The County Bounty to co-promote a "Pop Fiction" package: a small press book with a small batch soda delivered to your mailbox.
Delivery ain't cheap, though. That's why Robin Philpot of Baraka Books has taken things into his own hands — well, his own handlebars. As a cost-saving measure and a chance for some fresh air, orders from within Montreal will be hand-delivered by Philpot himself on one of his cross-city bicycle runs. Make sure you offer him a glass of water.