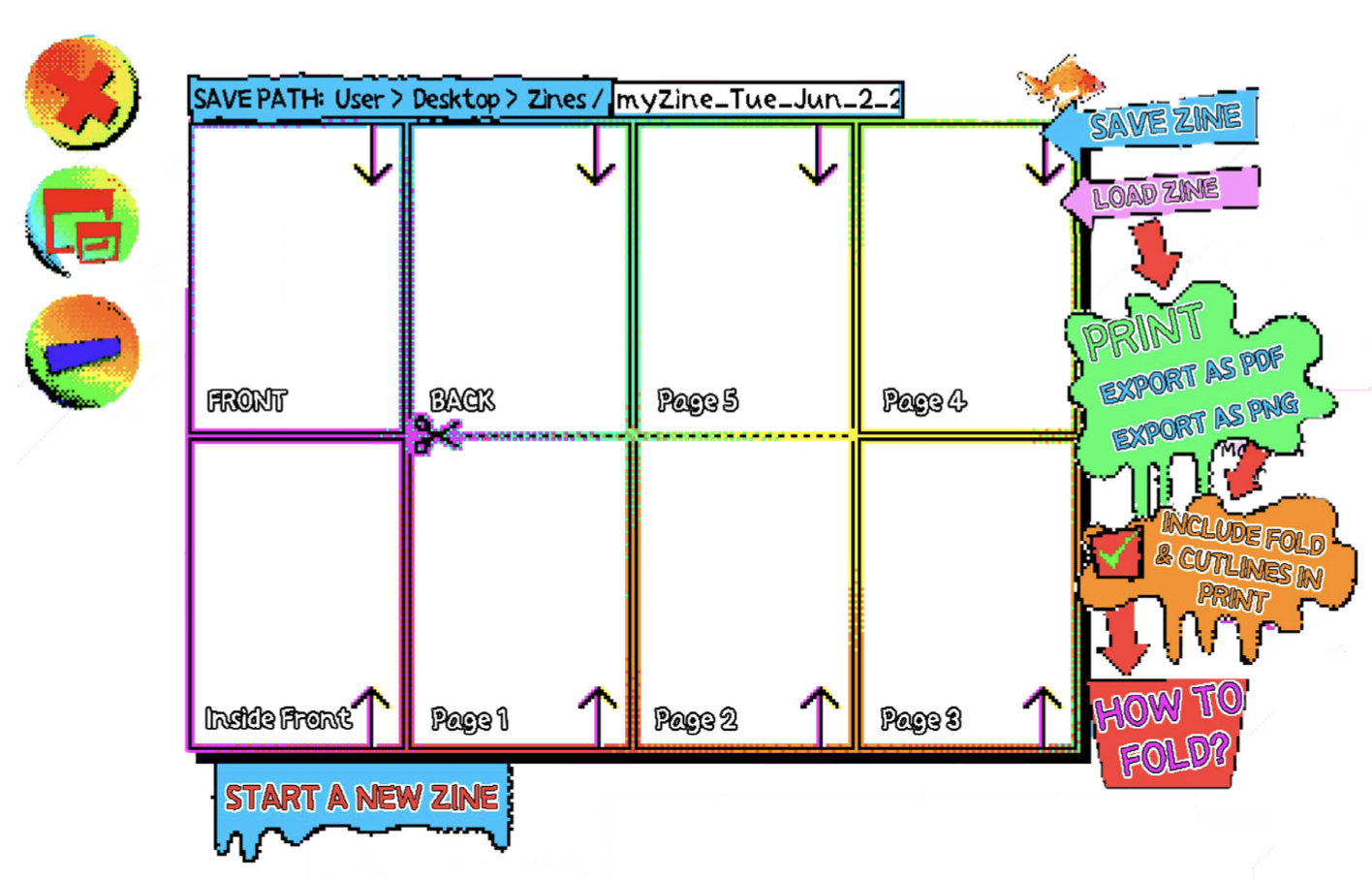 If you've ever been to a zines 101 workshop or festival, you've probably heard the beloved refrain, "Zines can be about anything!" It's true that the possibilities of zine-making are infinite — but that can be intimidating! If you're just starting with zines, Nathalie Lawhead (alias, Alienmelon) has just the thing to get you going.
The Electric Zine Maker is an online tool that lets people create original print-ready zines in an easy and playful way. The goal is to create a finished short zine, and the user is provided with eight panels where they can draw, write upload images, and dabble in flashy effects reminiscent of the fondly remembered '90s software MS Paint. With a somewhat gaudy, or let's say, eccentric aesthetic, it certainly plays up the ability of zine-makers to get creative and break the rules.
Once you've filled the pages with doodles, pixel patterns, text, or even goldfish GIFs, the program easily exports the zine into a format ready to print or share (warning: the GIFs stop moving on paper). The versatile interface is intuitive and there are plenty of graphics for you to use to keep things fun. With deep sea creatures and talking potatoes in the visual palette, can you go wrong?
The Electric Zine Maker is still in development, but go try out its most recent version right now at unicornycopia.com